Early Monday morning. 3 men, 12 kids, 15 bikes. Ready to go.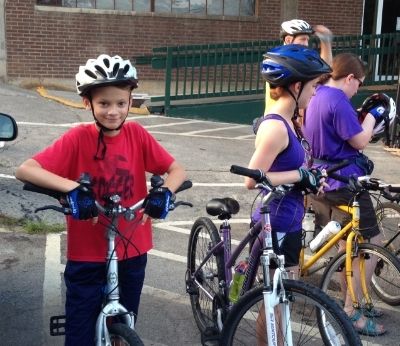 7:00 am. And they're off!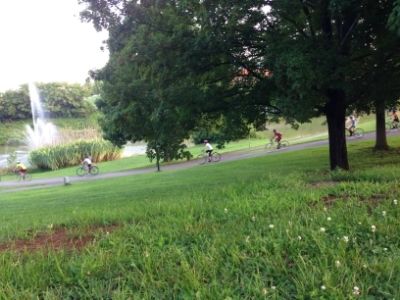 Break time.
Looked like rain...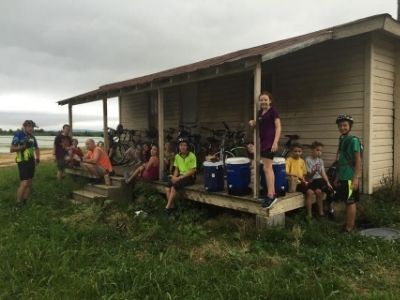 ...but they made it to the campsite just before the rain hit! (120 miles and 34 hours later.)
Church every night.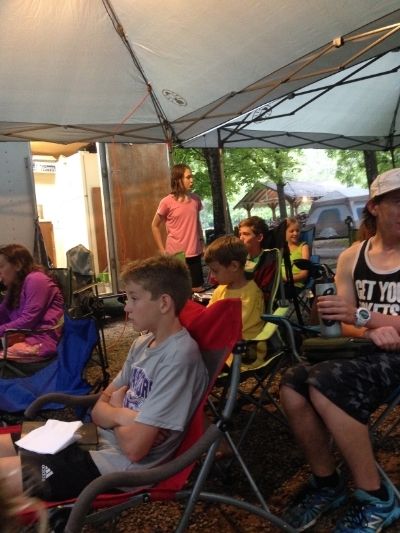 And sunsets over camp.
Journeying back.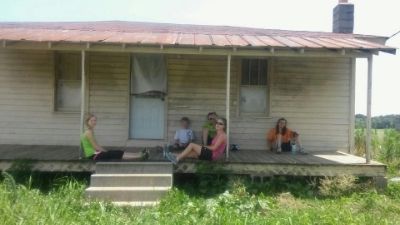 Snack time.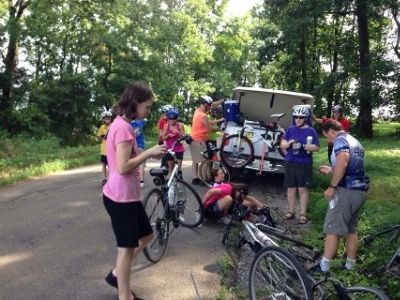 Almost there!
Saturday. 3:30 pm. 247 miles. They made it!!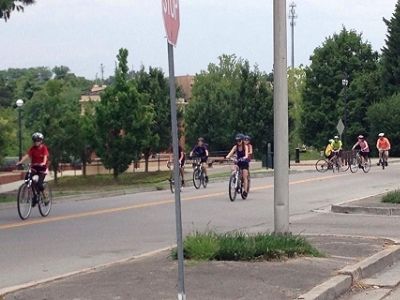 Tired but happy.
All 15 of them!