Rohan wanted a fall-themed celebration for his birthday.
As usual, the kids wrapped up some things for him to open.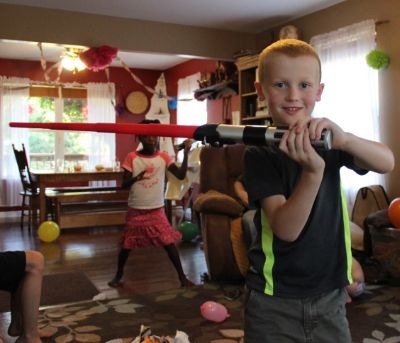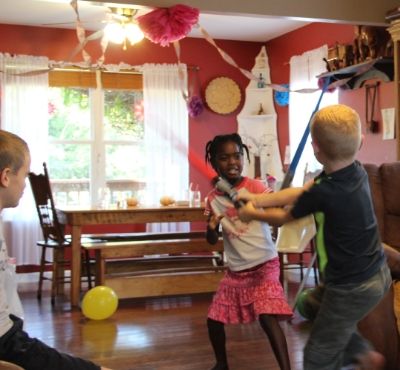 Elowen made sure to stick close during present opening.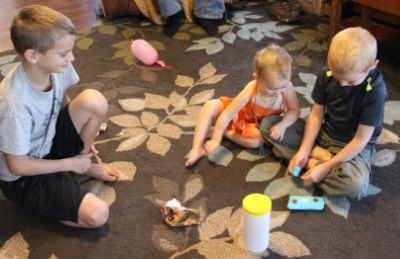 Presents came from Kentucky too.
Larkin wrapped up a penny in box within box within box .....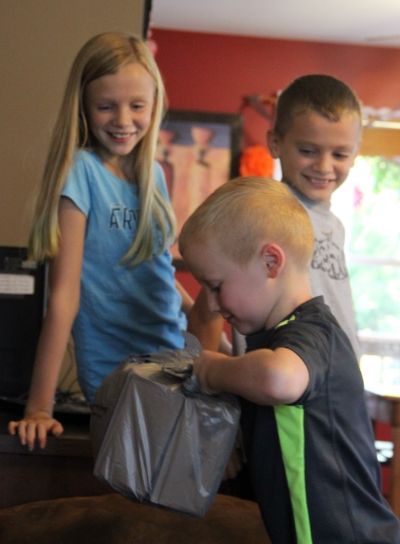 Elowen makes her claim.
My two seven-year-olds!