Larkin's first quiz meet. Miah was spending the weekend with cousins in Kentucky or she would have been there too.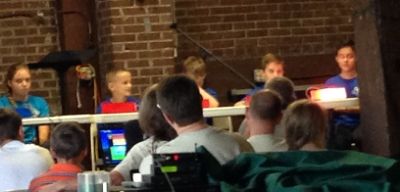 Backyard ballgames

I let Jeremiah cut my hair. He asked how much I wanted cut off. "Whatever you think," I said. And he handed me this!
I had plenty to spare though. Here's what was left.
Cutie Pie
A reminder of
promises