Hello again, friends! Time to play catch up and let you all in on our summer break pictures. We went bird banding a couple times at Tremont. One time, it ended up that there were lots of friends from church there on the same day, which made it all the more fun. The project is mainly for monitoring Louisiana Waterthrushes. They're caught in nets, banded, inspected, and named. Other birds that are caught are also inspected and recorded but not banded or named. The kids each got to hold and release a bird.
Louisiana Waterthrush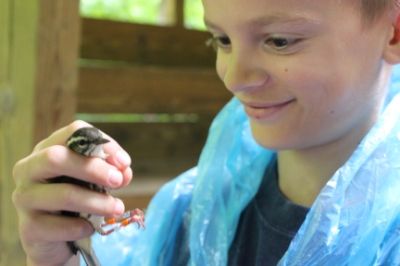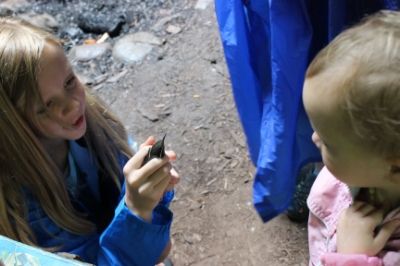 Checking to see if it's male or female. This one was a male.
Accadian Flycatcher. Checking feathers to determine age.
This was the first Louisiana Waterthrush in the world to be fitted with a special backpack to record migration habits.
The leg bands. Each bird has a special color code so it can be identified through binoculars at a distance.
Each bird is weighed in a film canister (or something larger if necessary.)
I was able to do a little of the record taking when everyone else went out to check nets.
While we waited on birds, the kids got their "wingspans" measured to see what bird they compared to.
Checking the nets.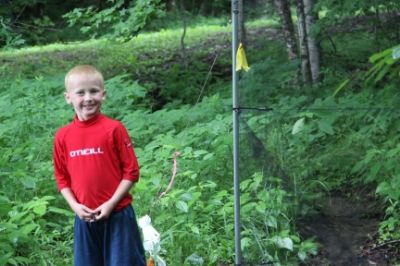 More Louisiana Waterthrushes.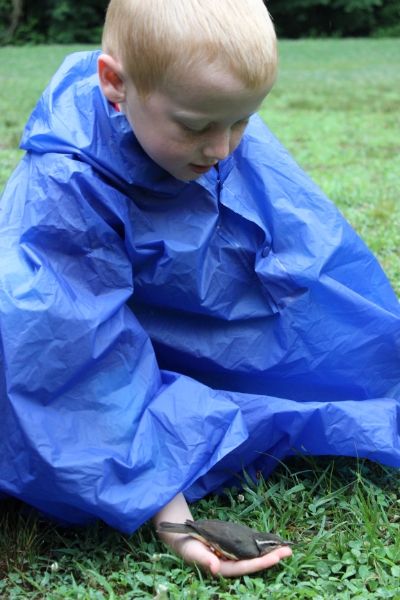 Friends! A few families didn't make it into the picture.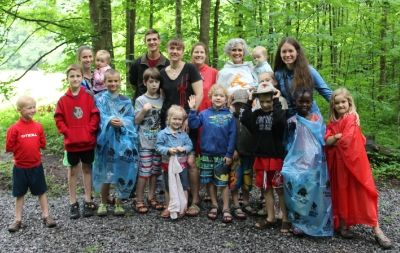 Afterward, we joined some friends at the creek before heading home.
"Look at the birds of the air, for they neither sow nor reap nor gather into barns; yet your heavenly Father feeds them. Are you not of more value than they?" ~Matt.6:26