We all took a little trip up to our 13 acres. Jeremiah goes there occasionally, but I haven't been there in about three years. It's really a pretty place. Too bad it's so far away.
We had a cookout, and the kids looked for critters and played in the creek. Jeremiah burned brush and collected big rocks out of the creek to bring home. I just watched Elowen and took pictures. It was a lovely way to spend a spring day together.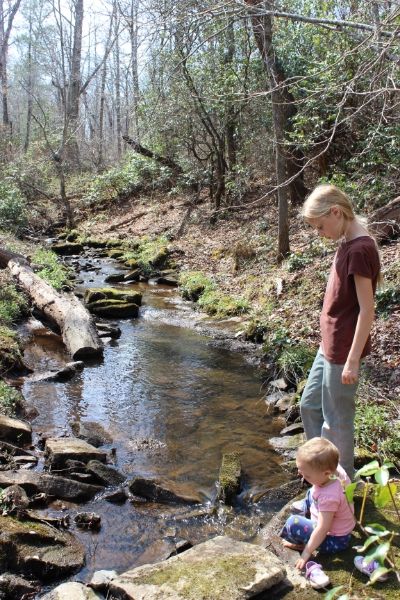 Moss growing in a previously burned spot.
Spring Iris (
Iris verna
)
Jumping spider eating a termite
A lovely red Cladonia (
cristatella
?
didyma
?)
Northern Cricket Frog
White -eyed Vireo
Long-tailed Salamander
Flat-backed Millipede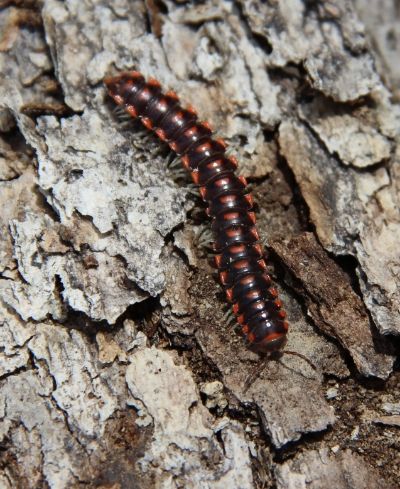 Sourwood with woodpecker holes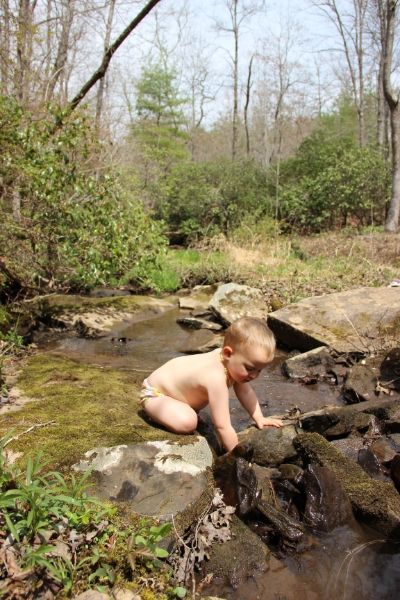 Cup Fungus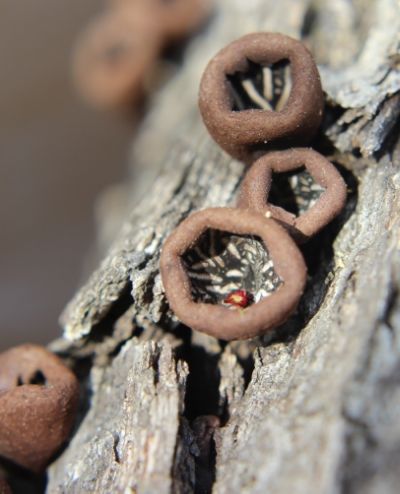 Blue Corporal (
Ledona deplanata
)
Spring Azure
Azure Bluets
Hooded Warbler. This one was a real treat. When we were camping at Uwharrie, some bird serenaded us evening and morning, but we couldn't see it. Then we heard the same birdsong again on our property. This time, I got a peek at it and even some pictures! I was thrilled to see this bird and learn who the singer was.