One day I went with Jeremiah's dad and sisters on a ferry out to Shackleford Banks. They went for the shells. I went for the horses.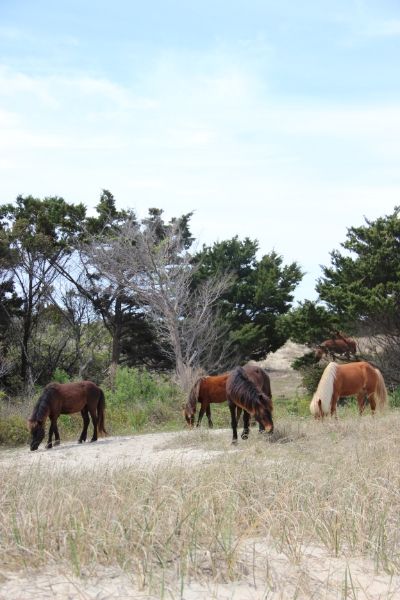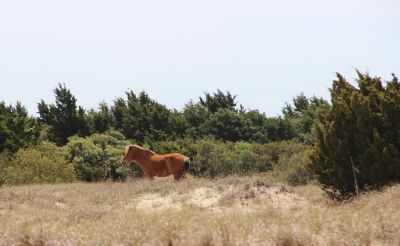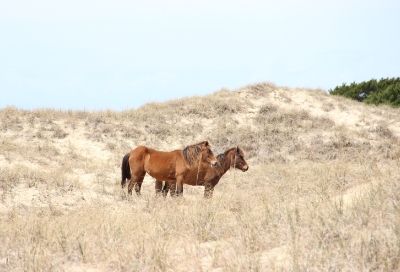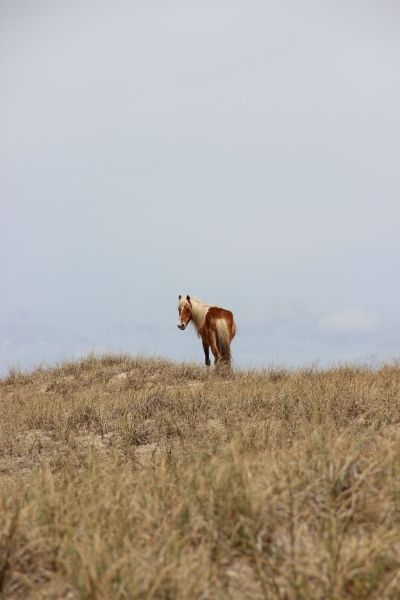 It was a fun little adventure, trekking off by myself in search of the wild horses. There are no houses or roads on the nine-mile-long island, and the scenery is rugged and beautiful. There are over a hundred Banker Horses there that are managed by the park system. The herd probably comes from escaped or released horses off of Spanish ships in the 1500's. Their water comes from rain pools or the horses have to dig holes to find fresh water. They are small due to the rough conditions, but they are handsome. I'm so happy to have had the chance to see them.
"Then he remembered the days of old,
Moses and his people, saying:
'Where is He who brought them up out of the sea
With the shepherd of His flock?
Where is He who put His Holy Spirit within them,
Who led them by the right hand of Moses,
With His glorious arm,
Dividing the water before them
To make for Himself an everlasting name,
Who led them through the deep,
As a horse in the wilderness,
That they might not stumble?'
As a beast goes down into the valley,
And the Spirit of the

Lord

causes him to rest,
So You lead Your people,
To make Yourself a glorious name."
~Isaiah 63:11-14~