Sunday morning, Jeremiah sorted and organized the lichens we had collected the day before. I followed the experts around while they identified lichens. Then we both worked on identifying a few of the easier species using the microscope and Brodo's
Lichens of North America
.
Mealy Pixie-cup Lichen
In the afternoon, we enjoyed a beautiful hike up to Picken's Nose with expert lichenologist, Sean Beeching (in red).
The views were amazing.
Garnets in stone.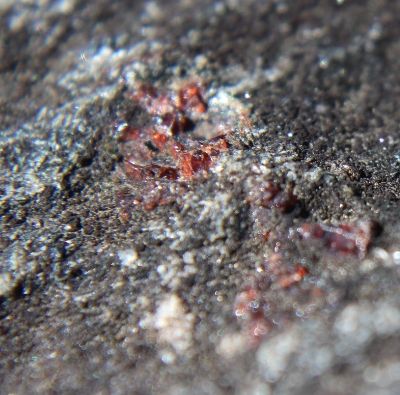 Most of the trail was covered in rhododendron, which is taking the place of the dead hemlocks.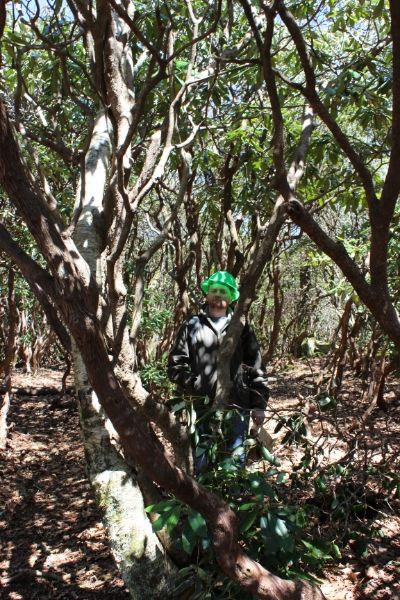 Searching for lichens at
Picken's Nose
. This is our host and guide, Jason Love, manager of Coweeta.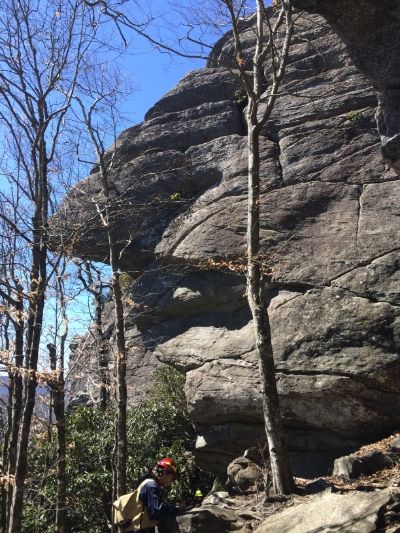 Such a lovely weekend together! I'm so glad we went.