Just when the lichens were all beginning to blur together, some other captivating bits of creation began to poke themselves up through the leaves.
Millipede,
Sigmoria nantahalae,
an apt species name
.
Smelled like almond flavoring.
Pipevine, identified by the scratch-and-sniff test. No leaves or flowers yet. No butterflies either.
Bloodroot
Xylaria longiana
(fungus)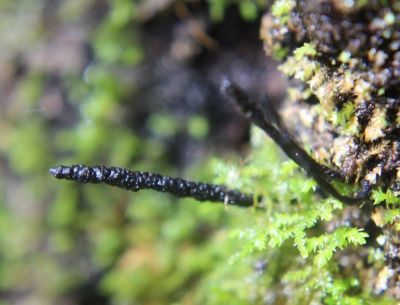 Swirly rocks (official name)
Spiderwort
Reminded me of broccoli. Reminded someone else of saxifrage.
Squawroot
Pyramid
Mountain Saxifrage
, growing in the rock face next to the trail
A sedge
Breaking Buckeye Bud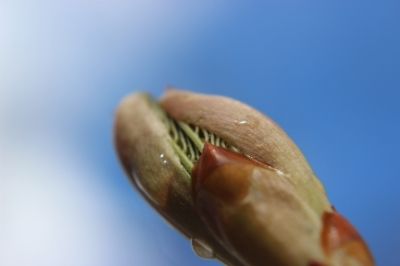 Mountain Maple
As we were leaving the park for the day, the sun came out and a brilliant rainbow arced across the sky. We ended up driving right past the end of the rainbow - breathtaking!