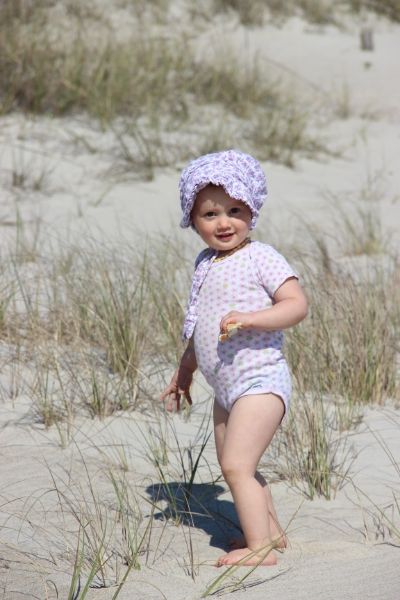 We took this trip with Jeremiah's family. The kids had a blast with all their cousins - for a whole week! It was such a nice time of fun and fellowship for all of us.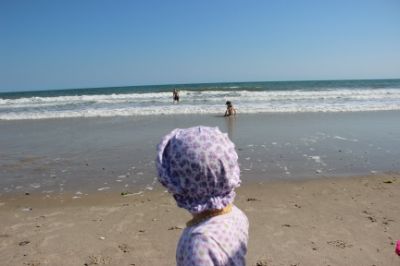 Elowen, who has always been a
water baby
, ran straight into the waves, fell down, and was done with the ocean. I think she might have gotten used to it if the weather had been hotter throughout the week.
The other kids really didn't care if it was warm enough or not. They played in the water anyway.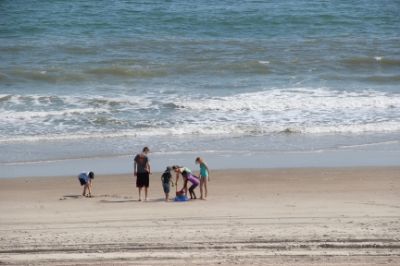 Willets
Sanderlings and a gull (I get so confused trying to ID gulls, so we'll leave it at "gull".)