This is the reason I've been absent...
This is ghee cooling, and all the condensation on the window is from pots of bone broth simmering 24 hours. I started the
GAPS intro
, which if you've ever done it, you know is very time consuming. There's time for cooking, eating, and not much else. I took two weeks to go through intro and am now on
full GAPS
, which is much easier. This was sort of a spur-of-the-moment decision and yet, not really. I've been thinking about doing GAPS for several months due to low energy, constant crankiness, worsening chocolate/coffee addiction, and recurring unexplained bouts with sickness that would just wipe me out for a day or two at a time. I kept thinking about how good I felt on GAPS but just really didn't want to do it. Then a few of us got a tummy bug that everyone else got over quickly. My tummy problems wouldn't go away, and I knew this was just the last straw, so I jumped in. I was feeling much better within a day or two, and with the addition of
HCl/pepsin
supplement, am feeling pretty normal now. I found a
website
for recipes that helped tremendously.
We have finally started reading together again. First we read A Wrinkle in Time and now are reading The Cat of Bubastes to correlate with Miah and Larkin's history studies of ancient Egypt.
While I read, the kids draw or play with legos. One time, I was surprised to find that Larkin had been drawing math!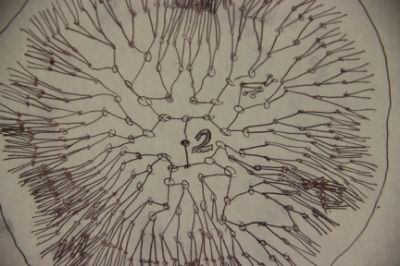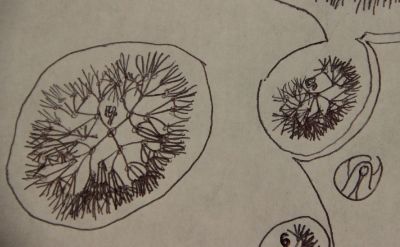 We've also instituted our own sort of
Poetry Teatime
. Ours is over Sunday supper. I read poetry while everyone eats. Then I get to eat while they take turns reading aloud. We've done three or four so far, and it's going well. This week, I forgot to check out poetry books at the library, so we read and discussed part of a Nat Geo article. That was fun too. I ordered
The Writer's Jungle
and have been reading through it. I'm really excited about starting it with the kids.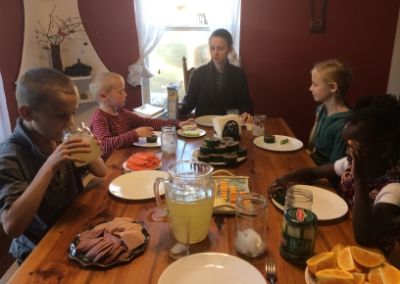 Elowen likes to help with whatever I'm doing.
A little crafty time.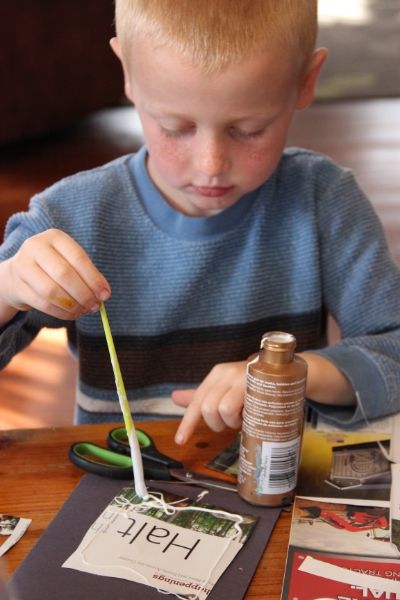 Jeremiah has been taking beekeeping classes at the library and is getting a couple hives ready for our own backyard. Miah and Larkin enjoy going with him and learning too.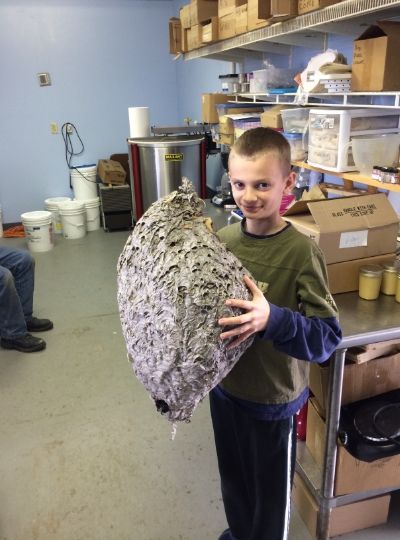 Jeremiah tilled the garden and is working on putting a fence up. Yay!
These snail pics were a surprise; I think Larkin must have taken them.