Mantis ootheca (A new word I learned that means "egg case".)
Yellow fairy cup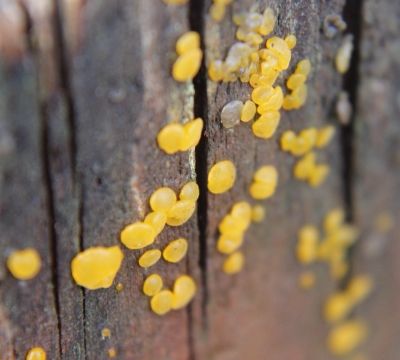 Lichen art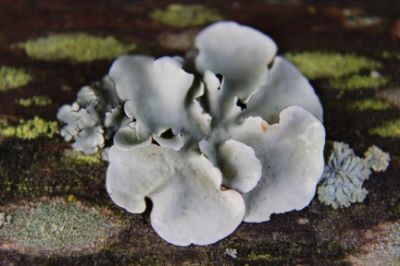 Red scaled buds, clumped at the end of the twig. Alternate leaves. So that brings us to oak.
But these leaves have me thoroughly confused. The ones at the top of the 6' sapling look like this:
The ones at the bottom of the tree look like this: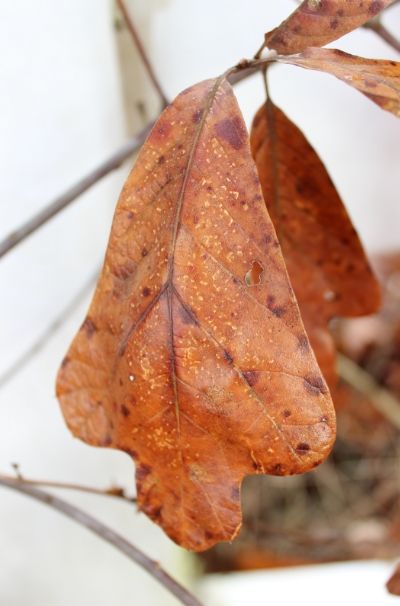 I'm guessing it's a species of red oak, but if anybody can give me a clue, I'd appreciate it.
Teensy millipedes. Millipedes have two legs on each side per body segment; centipedes have one.
Witches' Butter, an edible fungus. Doesn't it look yummy?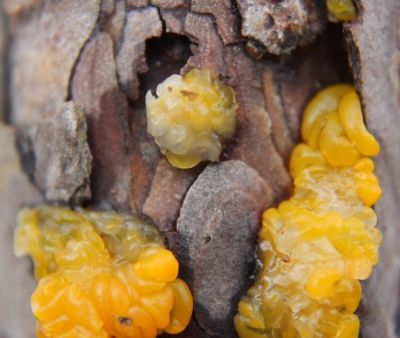 Back half of a European Earwig.
Poison ivy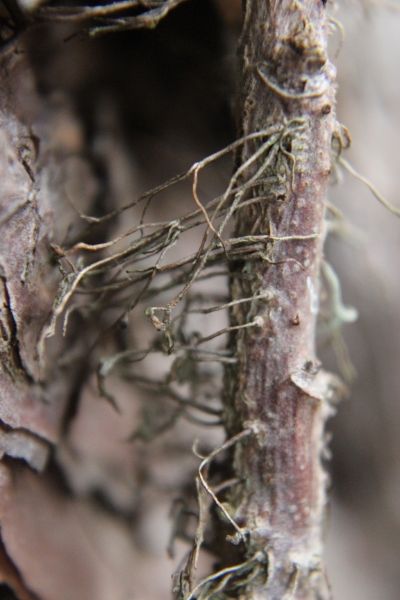 Rove beetle. I had no idea what this was, but Larkin directed me to the beetle section of the insect guide.
Love
that!
Tiny, clear eggs (possibly from an earwig?) and more teensy millipedes. (Are they eating the eggs?)
Today I looked out into my brown yard with the gray sky hanging over and didn't have much hope of finding anything. But the last four pics are from today. I think there will always be something new out there.