"For since the creation of the world His invisible attributes are clearly seen, being understood by the things that are made, even His eternal power and Godhead, so that they are without excuse," Romans 1:20.
When I was younger and had more time to myself, it was much easier to hear creation speaking of the Creator. Now it's more like snatches of conversation that I hear, a song playing in the background that I just have to tune into to hear. But it's there, always there. Jesus said that even the stones would cry out, declaring His praise: "
Blessed
is
the King who comes in the name of the L
ord
!
Peace in heaven and glory in the highest!" (Luke 19:37-40)
So last week, on a very gray and brown day, I went looking half-heartedly for something to put on Project Noah. I found this little critter under a log and wasn't even sure I wanted to take a picture of it. It looked sort of millipedish, and I was a kind of tired of things I couldn't identify down to species level. But I snapped a few pics anyway and went inside.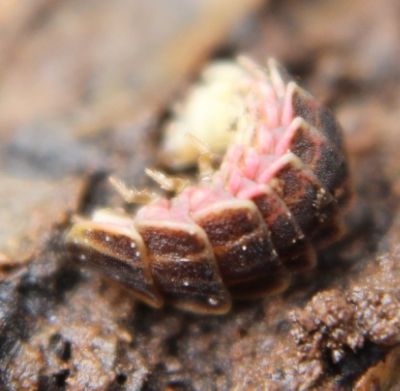 It wasn't until I looked at the pictures that I actually started thinking about the thing. Six legs: insect. Not milipedish after all. Larva, probably. Flipping through the insect guide...there it is. Firefly larva. Firefly larva!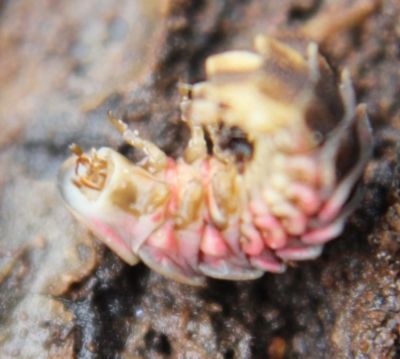 Look at it! Tiny, brownish, curled up in the dirt. A hidden little crust of nothing under a log. But it will be changed when the warmth of the sun returns! The song, for a moment, becomes loud and clear.
"Therefore, if anyone is in Christ, he is a new creation; old things have passed away; behold, all things have become new.
Now all things are of God, who has reconciled us to Himself through Jesus Christ..." 2 Corinthians 5:17,18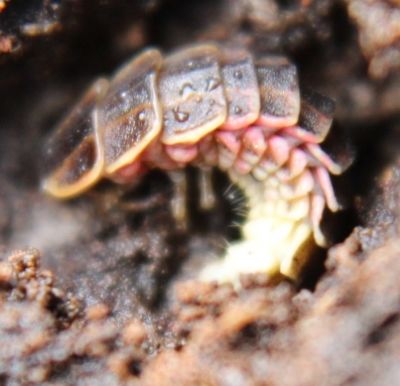 "You are the light of the world. A city that is set on a hill cannot be hidden.
Nor do they light a lamp and put it under a basket, but on a lampstand, and it gives light to all who are in the house.
Let your light so shine before men, that they may see your good works and glorify your Father in heaven." Matthew 5:14-16
"But the path of the just is like the shining sun, That shines ever brighter unto the perfect day." Proverbs 4:18
"...we shall all be changed—
in a moment, in the twinkling of an eye, at the last trumpet. For the trumpet will sound, and the dead will be raised incorruptible, and we shall be changed.
For this corruptible must put on incorruption, and this mortal must put on immortality.
So when this corruptible has put on incorruption, and this mortal has put on immortality, then shall be brought to pass the saying that is written:

'Death is swallowed up in victory.'
'
O Death, where is your sting?
O Hades, where

is your victory?'
The sting of death is sin, and the strength of sin is the law.
But thanks be to God, who gives us the victory through our Lord Jesus Christ.
Therefore, my beloved brethren, be steadfast, immovable, always abounding in the work of the Lord, knowing that your labor is not in vain in the Lord." 1 Corinthians 15:51-58
Image Credit