Larkin decided to take Elowen along to help feed the chickens,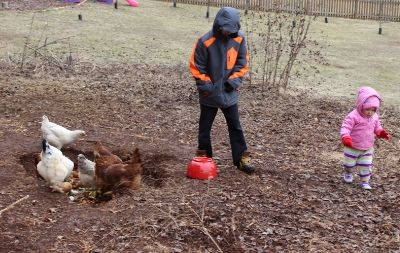 gather the eggs,
and watch the yellow-rumped warbler.
Zahana and Rohan learned about Honduras this week. One of the things I remember from when I was there is the banana pop. We made our own version with honey, bananas, and seltzer water. The kids liked it.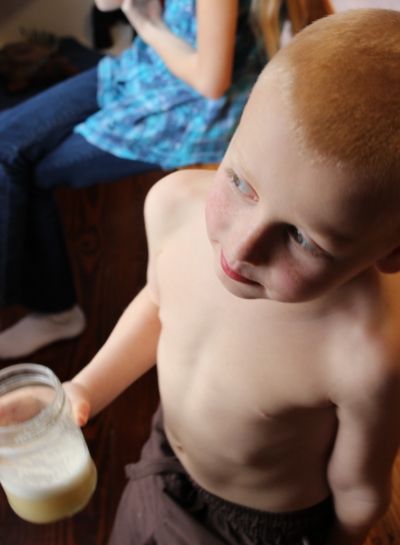 We listened to some Garifuna music on youtube, then the kids made music with drums and maracas.
I dug out my old pictures from Honduras and Guatemala. The kids had never seen them before. They'd never seen any pictures of me with braces before either, so that was fun for them!
While Larkin played chess at the library, I took the other kids on a walk. It was cold!
Elowen appreciated the mallards and coot that came up close.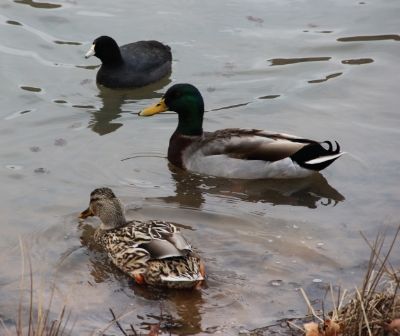 And I appreciated the lone redhead out on the water as I'd never seen one before. That made it worth being out in the cold!