On Saturday we went to the last day of Wilderness Wildlife Week in Pigeon Forge. This was our first year to go. As we were pulling out of the driveway, we saw a flock of sandhill cranes fly over! Awesome! I pulled the camera out as quickly as I could, but this was the best I could do:
At the conference, I took an introductory class on lichens, taught by a lady whose
website
is my first choice resource for identifying local wildflowers. After the class, we took a short walk around the building.
We found Smoky-eye boulder lichen.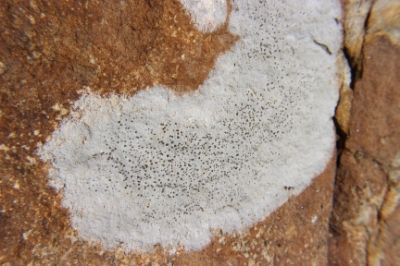 Ressurection fern
And maples with a variety of lichens.
Meanwhile, Jeremiah had taken the kids to listen to a storyteller. My class got out before theirs, so i went for a little walk. To see what I could see.
American cliff swallow nests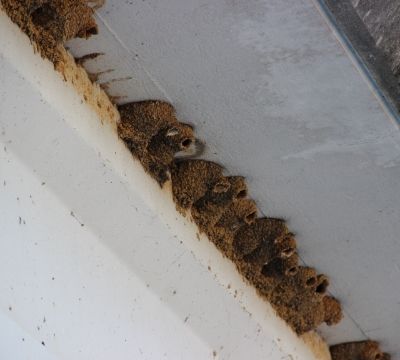 female Eastern Bluebird
female Downy Woodpecker. They can be distinguished from hairy woodpeckers by their shorter, thornlike beaks.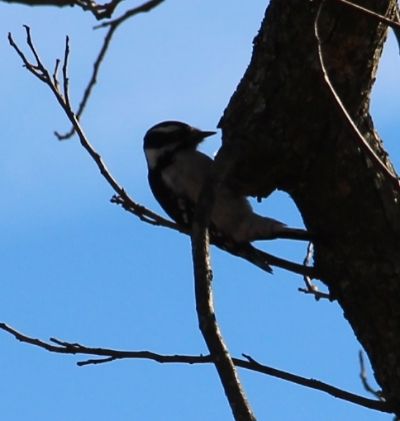 This eastern gray squirrel had quite a bit to say to me.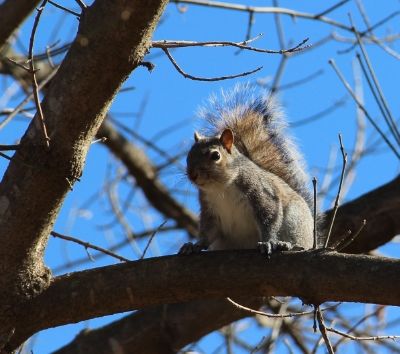 Canada geese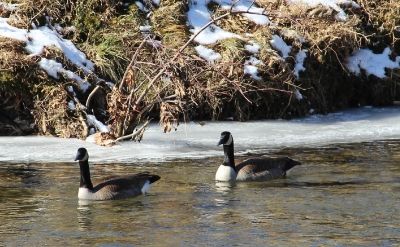 When I returned, the kids were outside talking about the mountains.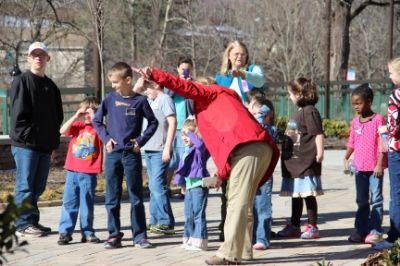 Jeremiah had a class on toy making after lunch. Then we decided to use the rest of our sunny day in the mountains to take a little hike.
But first a quick stop for doughnuts and hot chocolate.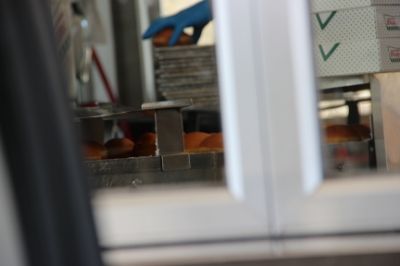 We went to Newfound Gap so I could look for black-capped chickadees. They are only found at this elevation in Tennessee. With five rowdy kids, slipping in the snow and throwing snowballs, my chances of seeing birds plummeted to zero.
But I did see these lovely yellow birches. It's been said that driving up in the Smokies is like driving from Georgia to Maine in a couple of hours due to the variety of ecological niches with change in elevation.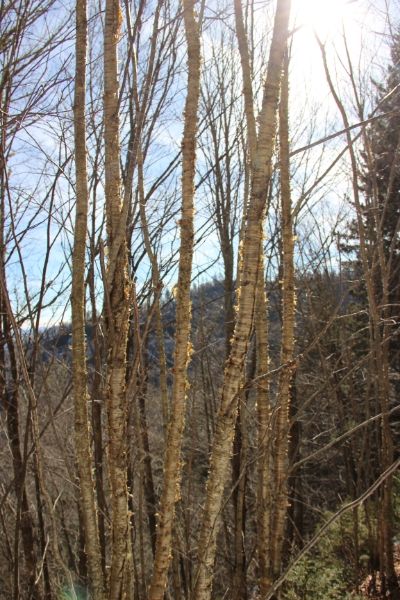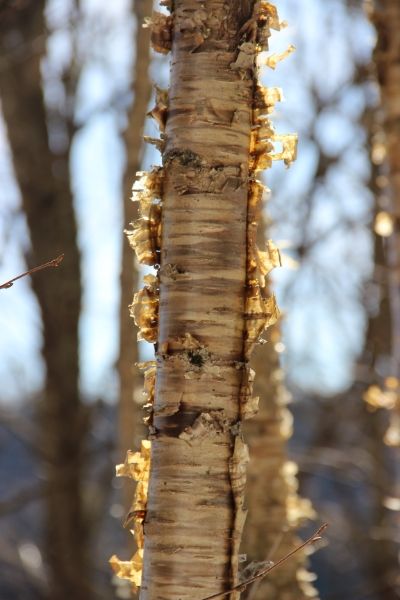 There was a
lot
of lichen, a good indicator of clean, pollution-free air.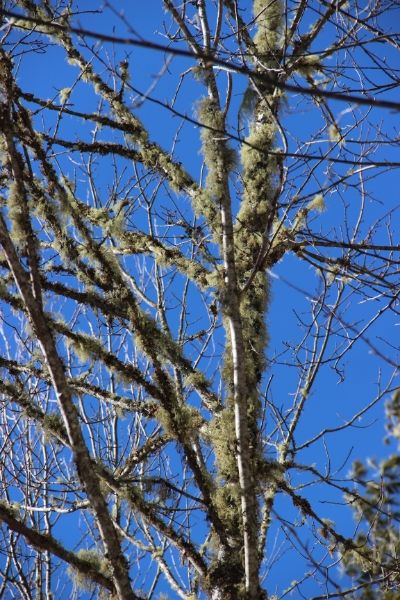 These little peg lichens were covering a rocky section of the mountain.
Lung lichen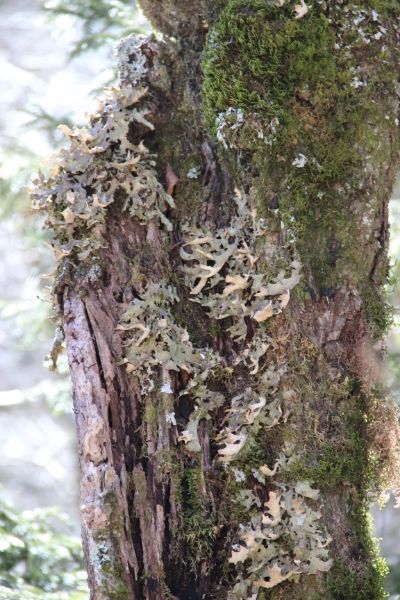 Gold dust lichen. it looks just like elfin candleflame lichen but grows on quartz/marble type rocks instead of wood.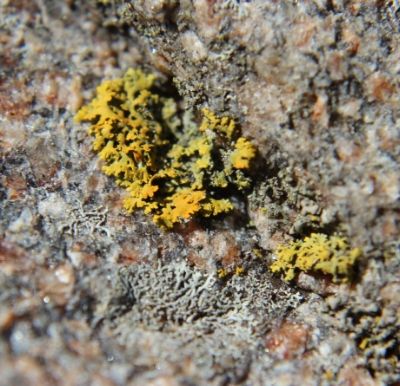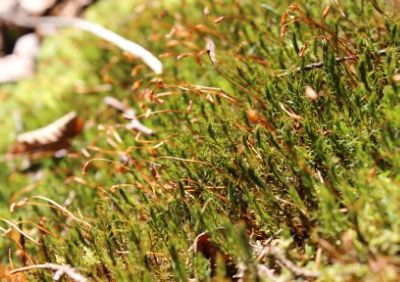 Red Spruce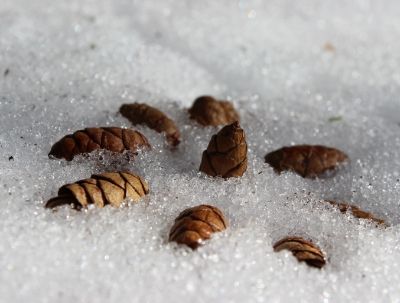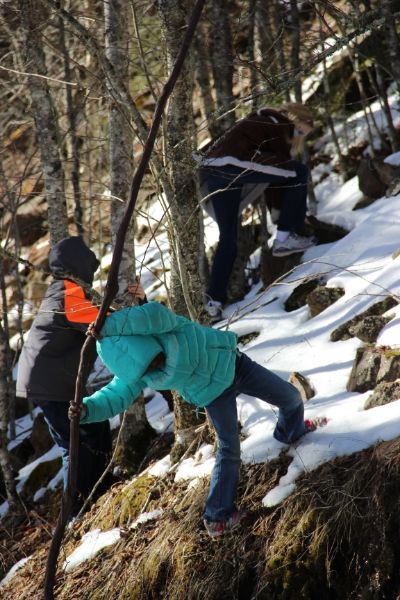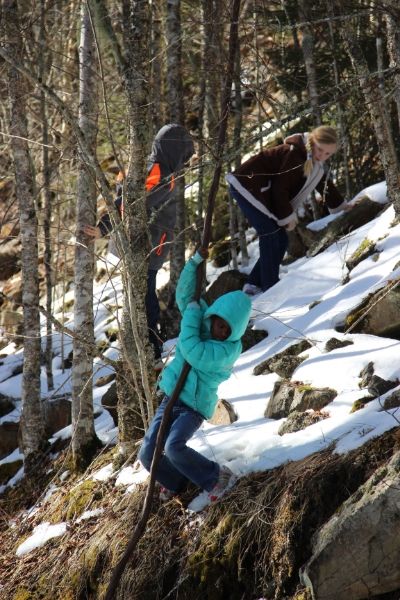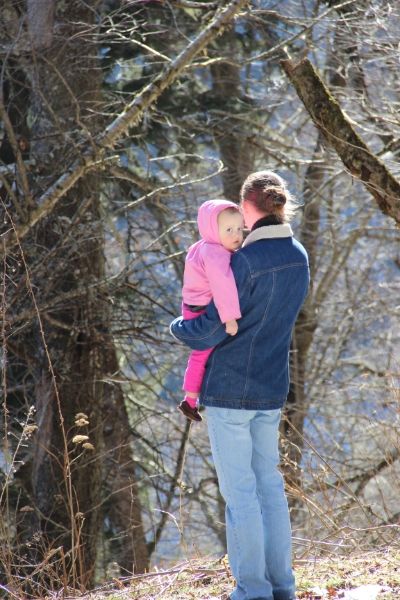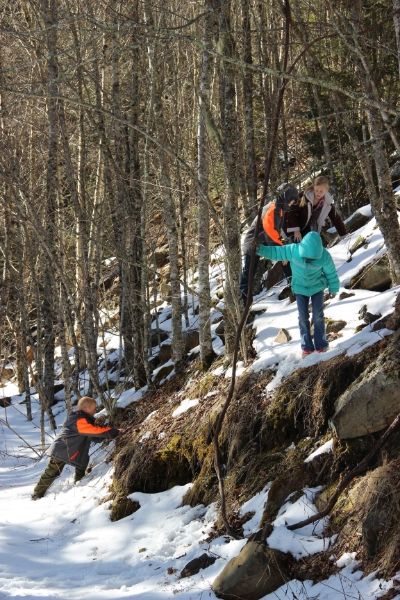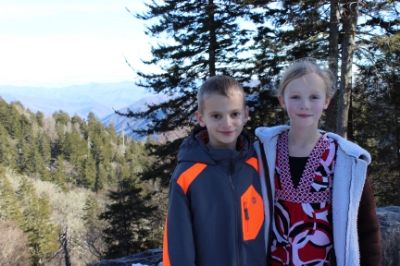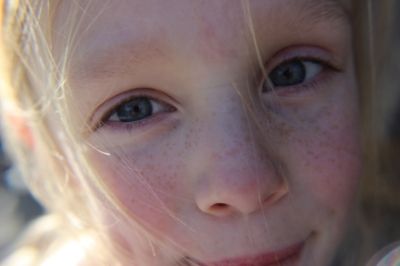 Sapsucker holes
Catawba rhododendron grows up here. It has smaller leaves and pinker flowers than the rosebay, which grows lower down.
On our way back through Sevierville, we spotted this Great Blue Heron rookery.
And closer to home, we saw a groundhog. We saw him the next day too, on Groundhog Day. Our groundhog most certainly did
not
see his shadow!