Let's start this post off with the American Chestnut. Many were killed off by blight, so it's a pretty special find. You can see that it has some dead wood and then smaller branches coming out of the original stump. It used to be a large tree that was a major part of the forest. The blight changed that, making other species more predominate.
The Fraser Magnolia is a tree that grows in a similar way, new branches coming out from the dead main trunk. The buds are long and valvate. The fruit is hot pink. I'd like to come back and see that.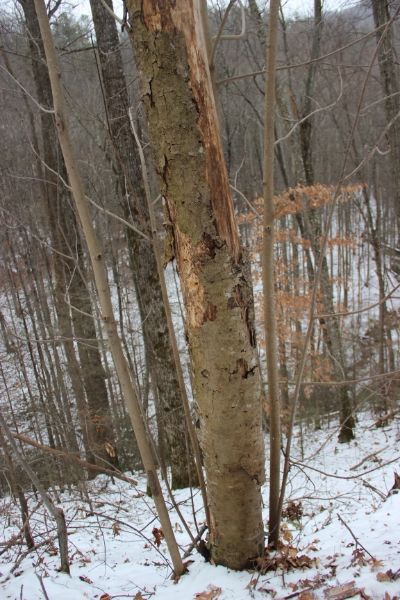 Then we got into a piney patch, and things became a little confusing.
Pitch Pine has needles in groups of three. The round cones grow close to the branch.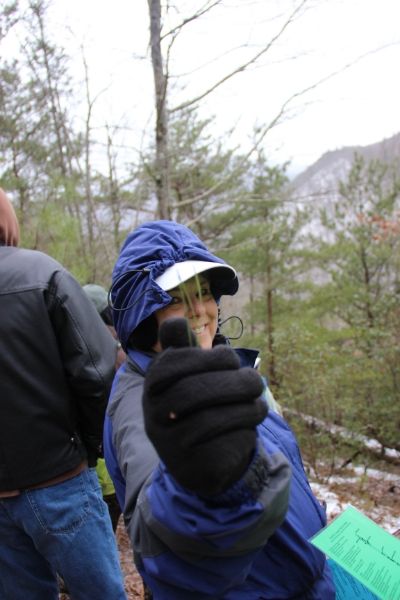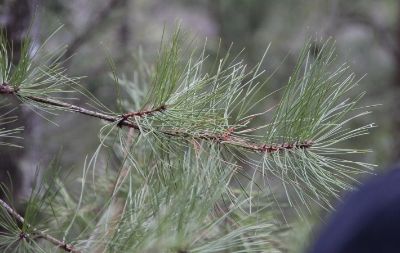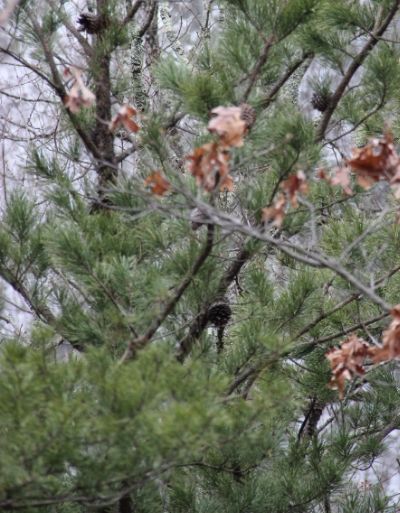 Virginia Pine has twisty needles in groups of two.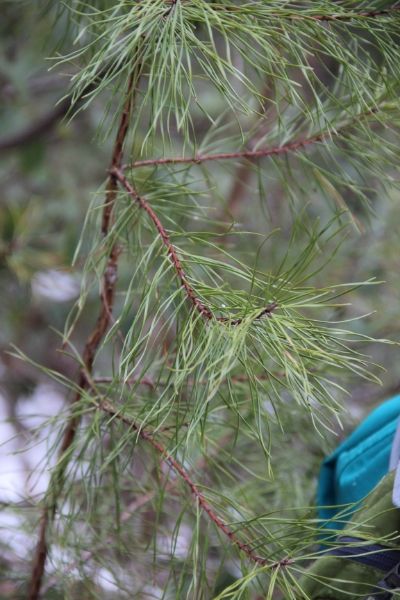 The Eastern White Pine is easiest to identify because of its long, soft needles and long cones. We also talked about Table Mountain Pine, which we didn't see. They're one that needs fire to release their seeds, so the park has done some prescribed burns to help them reproduce.
Mountain Laurel, an evergreen with with thick leaves less than 3".
I liked the bright yellow stems on this one.
This majestic tree is a Chestnut Oak.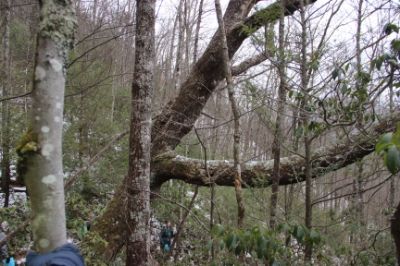 Sugar Maple has opposite leaves and brownish, pointy buds.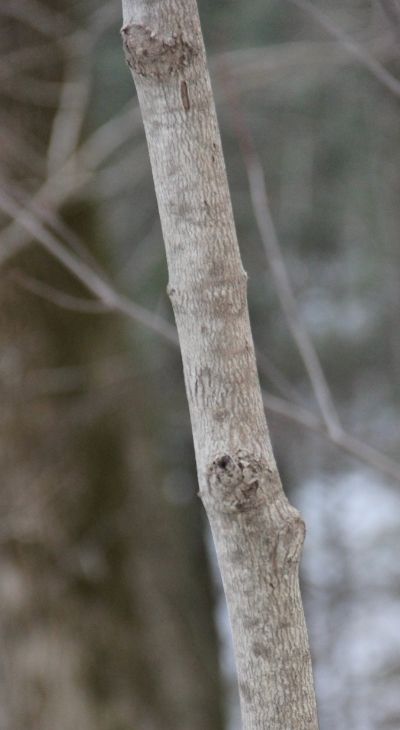 Silverbell has striped twigs. Bark is flaky and blackish, brownish, bluish. :) Beautiful white flowers in the spring.
Shagbark Hickory has large chunks of peeling bark. Large buds with overlapping scales, large leaf scars, and multiple bundle scars.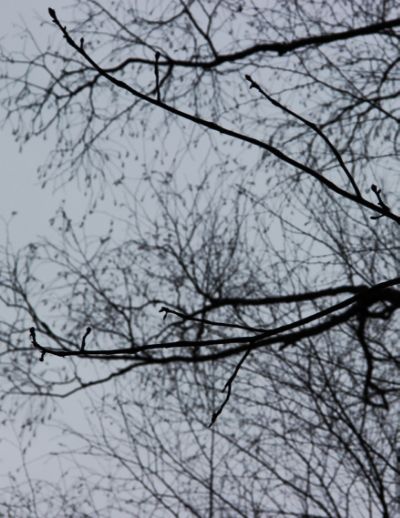 White Ash, like the Green Ash has soft, blocky bark. Leaves and twigs are opposite. Leaf scars are smile-shaped.
Redbud, being in the bean family, gives itself away by its seed pods, which hang all along the branch where the flowers were. Mimosa also has seed pods like this, but they hang out on the end of the branches, where its flowers bloom.
I think the American Elm has the prettiest buds. This particular specimen was covered in lichen and fungus.
Witch Hazel. I think this is an exciting little tree. It blossoms in December. I think I need to plant some in my yard for some extra winter sunshine. The little yellow spot in the photo below is the seed box beginning to form. When they are ready to release their seeds, they explode them out with a snap to a distance of 20-30', resulting in another common name: snapping hazelnut.
The Winged Elm has more corky extensions than the sweet gum and very tiny buds. The branches also zigzag due to the pseudoterminal buds.
Flowering Dogwood, probably one of the most recognized trees around here, has large round buds atop thin, upturned twigs.