Today is not that day.
The kids (including neighbors) have been digging a giant hole in the garden.
I've decided to tackle major spring cleaning. I prefer to do it in January when I don't want to be outside anyway. All the pictures in this post are "before" pictures, but I'm not sure you'd notice much anyway. Lots of scrubbing walls and floors and ceilings and tubs and sinks and toilets and anything else that can be scrubbed. And cleaning out and organizing cupboards and closets. Not incredibly picture-worthy. Except I did rearrange my room.
The kids have been helping out by playing nicely, mostly.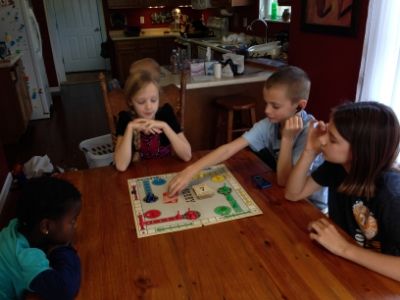 Miah bought rubberbands for bracelet making and sculpey oven bake clay with her Christmas money.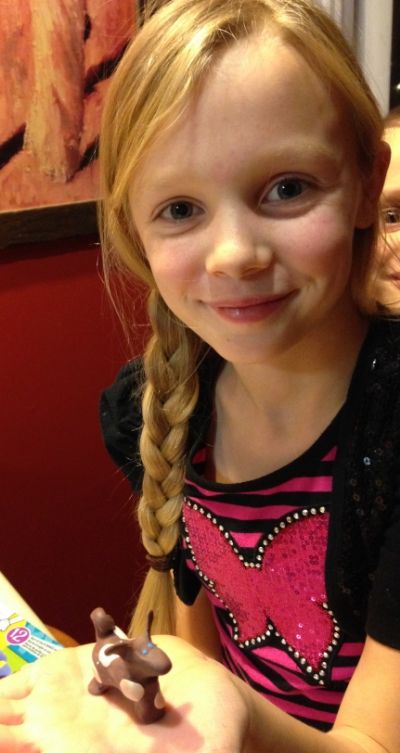 She was kind enough to share with her siblings.
Elowen is at that sweet stage where she likes to help. She set the table the other day, which was so fun to watch. Apparently, she's been paying attention when someone else sets the table. I gave her plates and forks. She took the plates, one at a time and put them on the table. Then put a fork on each plate. The best part was that she walked around the table, looking at what she had done and realized she had put too many plates on one side of the table instead of putting one in my spot and that she had given someone two forks and Papa didn't have one. Then she fixed it (with a little help.) The table is above her head, so I was pretty impressed.
I'm preparing some Montessori activities for her to have some fun with too.
There was a mouse in the house. Elowen was just as excited as the other kids to find it behind the washer.
Larkin took pictures and identified it as a cotton deer mouse.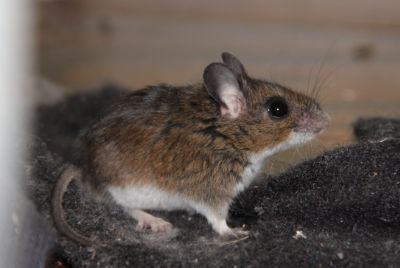 Miah and I are trying to get back into spinning. It's been too long!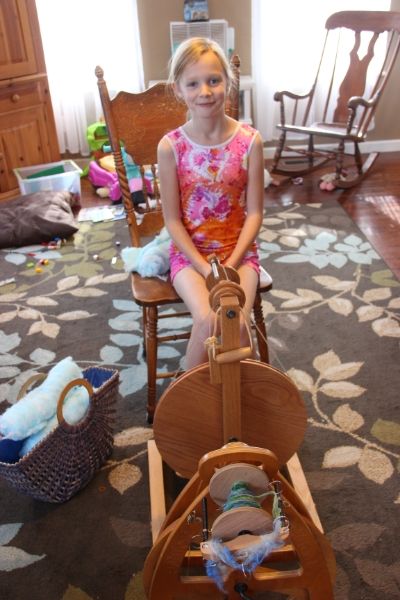 The chickens and rabbits made it through the big freeze with some extra hay and waterings. The kids went sledding with their friends. I couldn't believe how long they wanted to stay outside in that cold. Today was in the 60's. Tennessee weather is just bizarre. I'm planning on going hiking to learn winter tree identification with
Tremont
in a couple weeks. It was a Christmas present, and I am so excited. I just hope it's one of those 60 degree days, not a 6 degree day!