Geography for the week was all about Canada.We started by looking at the globe, coloring Canada on a
map
, coloring the
flag
of Canada, and looking at our continent box, where we found money, an ulu, and an eskimo doll.
Next we visited some online sites:
Coat of arms
Hoop Dance
National Anthem (French version)
Count to ten in French
They looked at this page of Canadian animals and then painted. Zahana painted a red fox and Arctic hare. Rohan chose wolverines. Elowen joined in too.
Just like brother!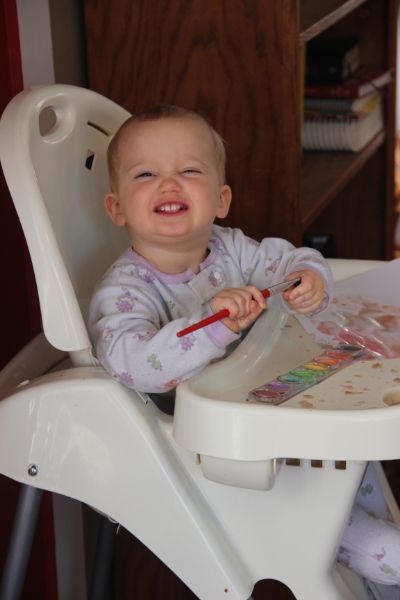 Hockey! And
Bingo
.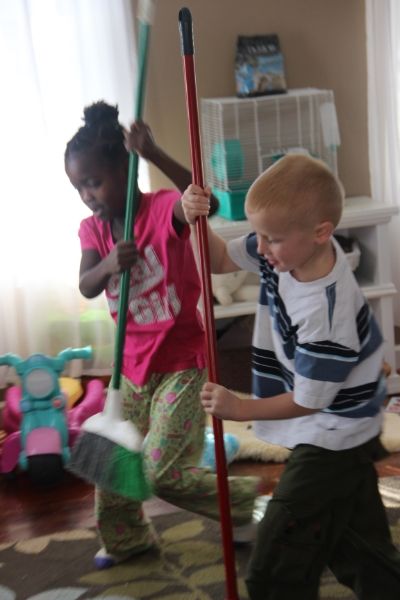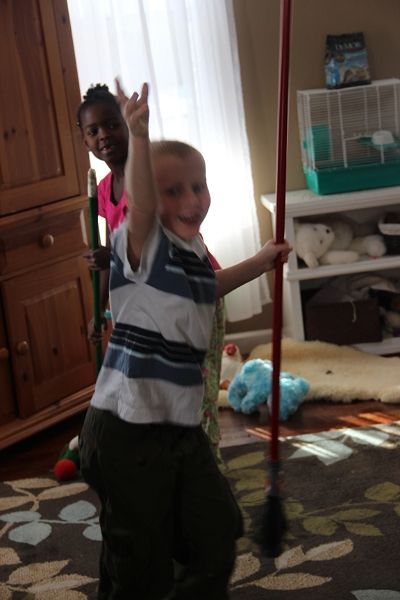 For lunch we had
poutine
and butter tarts. I used
this recipe
for the dough. The lard makes a lovely, flaky crust. And
this for the filling
. I left out the nuts and used all maple syrup instead of using sugar. The kids loved them.