We are still on Day One of Creation, which has included learning about time, gravity, light, magnetism, and energy. This week Zahana and Rohan were introduced to the states of matter, our last subject before moving on to Day Two.
First, we did activity #8 on
this page
to acquaint them with the observable properties of solids, liquids, and gases. Then we played around with this
interactive explanation
.
We had a library book about states of matter, which made them think about everything around them - solid, liquid or gas?
Melting ice cubes to see the three states of water really made the whole concept understandable.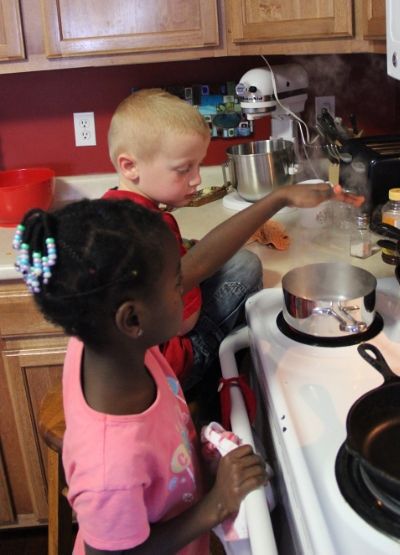 And last, we made
oobleck
. You can roll it into a ball . . .
but release the pressure and it acts like a liquid!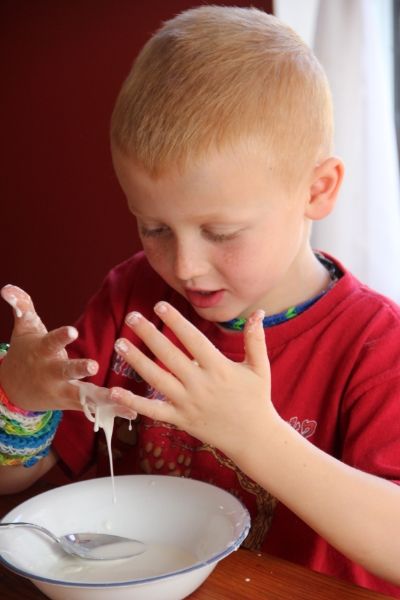 Even Baby had fun with the oobleck. (Side Note: She calls herself Baby now. When she's done sleeping and wants somebody to come get her, she says, "Baby out, please!" Or if she wants to see what we're doing she says, "Baby see!")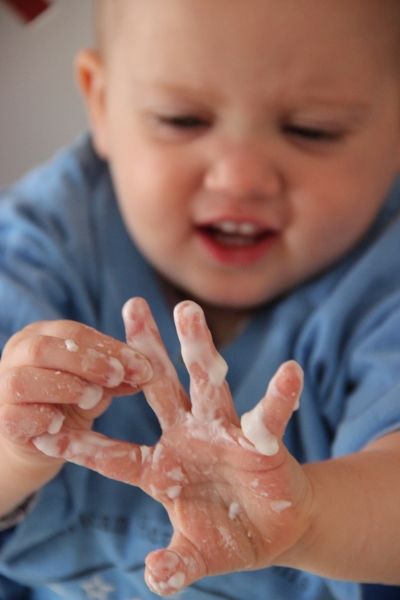 Meanwhile, Larkin was learning about rodents. He dissected an owl pellet and attempted to reconstruct the critter inside. Miah is learning about the weather. Her favorite thing to do is make temperature charts, track the radar, and make predictions.
And tomorrow, I get my own science lesson at
Tremont
. I'm so excited!! You can be sure there will be lots of pictures!