Dorothy's ruby slippers
A vial of the first vaccine given to humans, polio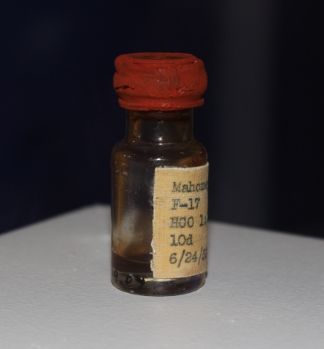 Learning about nursing
The best exhibit was the Star Spangled Banner. The actual flag from Fort McHenry was on display, but no photographs were allowed. Most of the museum was about war and presidents. There was also an exhibit of the First Ladies' inaugural dresses.
Lunch on the mall again - getting cold! We watched a game of frisbee football to distract us from the chilly breeze.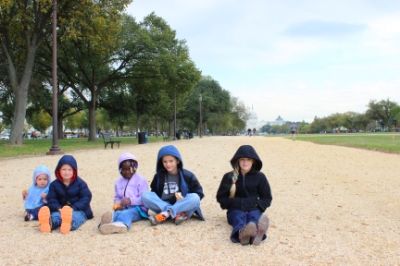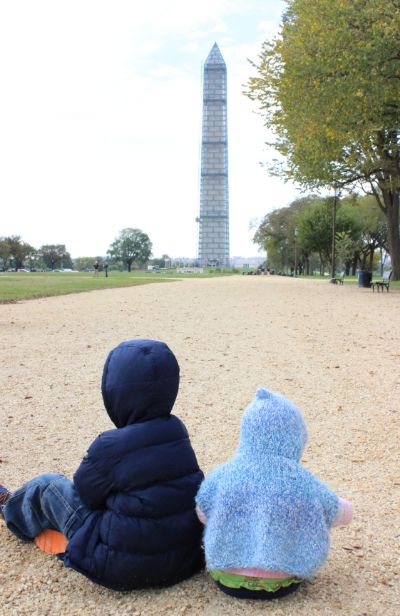 Grampa and Gramma treated everyone to some hot chocolate to warm up.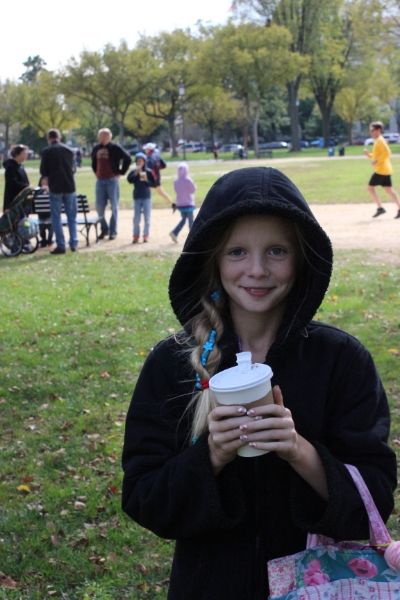 We wandered through the Enid A. Haupt Garden behind the Smithsonian Castle . . .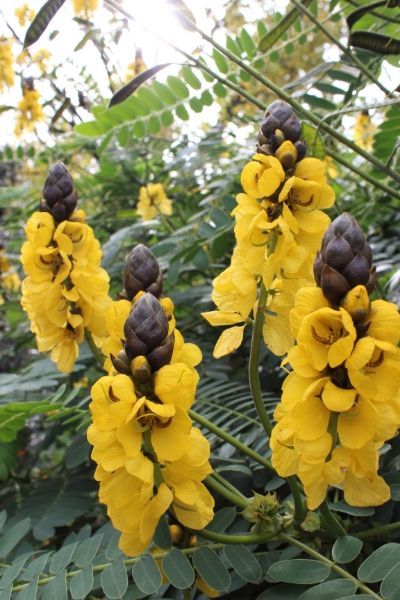 . . . and the sculpture garden outside the Hirshhorn Museum.