This is the first room we went in. This is the room where a couple of children learned a new word: "mature." As in, we are going to be
mature
and not laugh and point at every bit of nudity we see today.
In this painting, the little girl's eyes follow you around the room!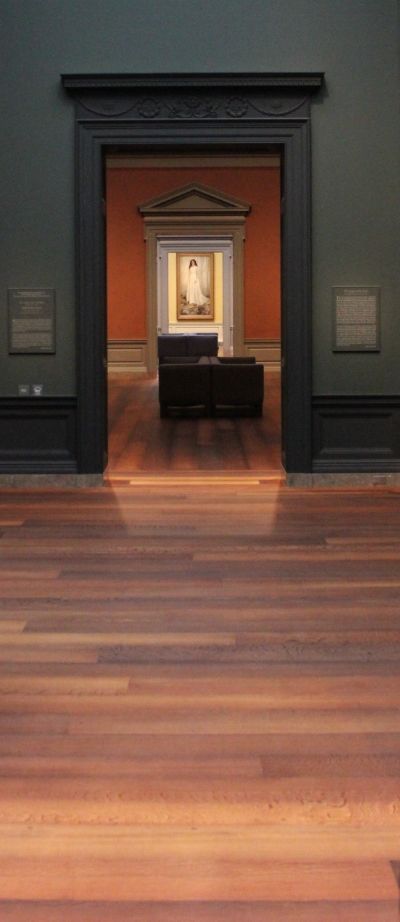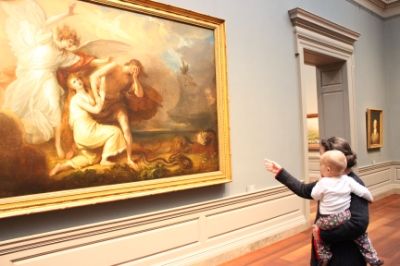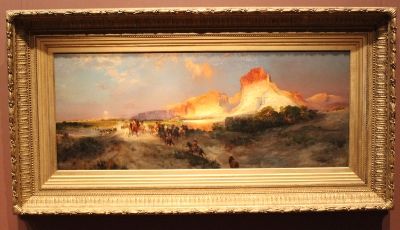 Monet!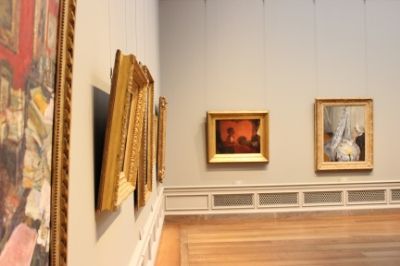 Degas!
Rubens!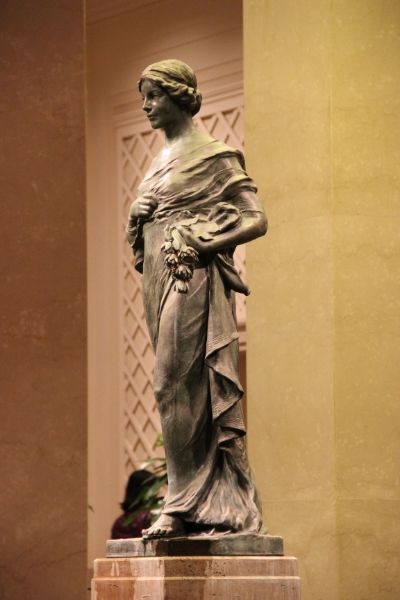 These earphones had a children's tour to listen to as you go through the museum.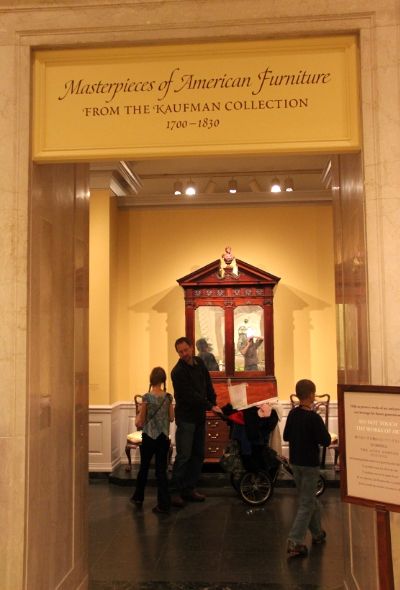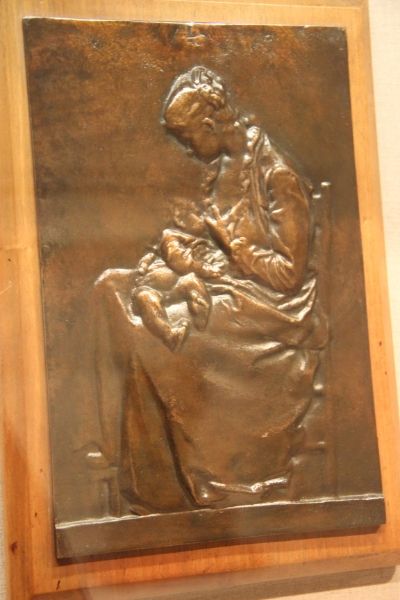 I was surprised at how small The Thinker is.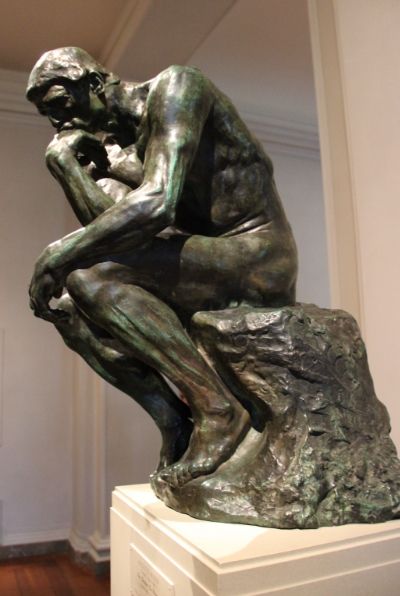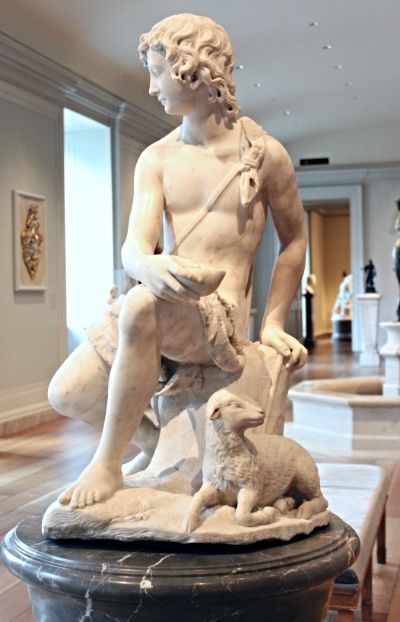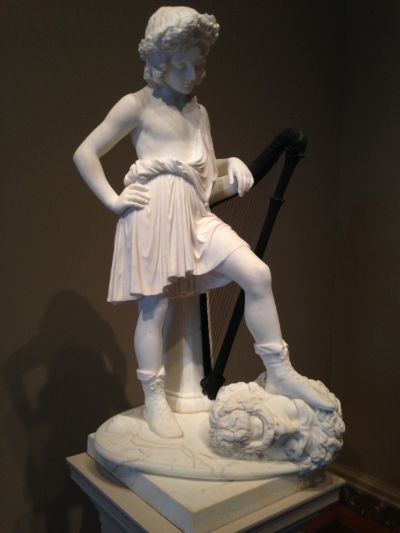 I can't find any information about this tapestry. Anybody know what it is? I really want that middle horse to be a unicorn.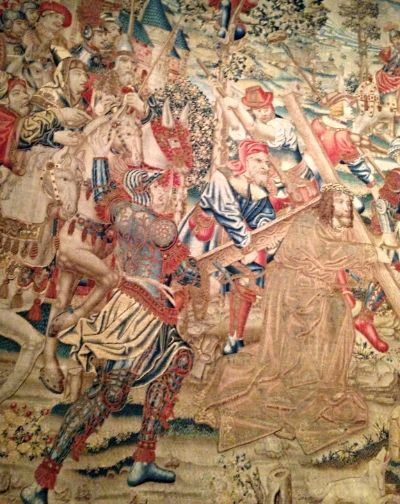 Jeremiah really liked the water fountains and got in trouble for "taking pictures in the women's bathroom." He he. It was actually outside of the bathroom.
The west building holds the classic art. East houses modern.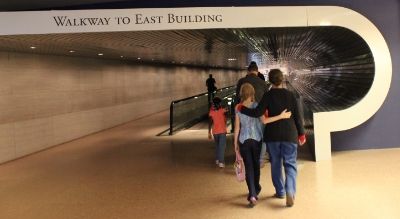 Andy Goldsworthy!
Calder!