Thursday morning was spent at the
National Gallery of Art
. We ate lunch there, which was insanely expensive. Then we walked over to the National Archive building.
The laws of the land are engraved on many buildings, lest we forget.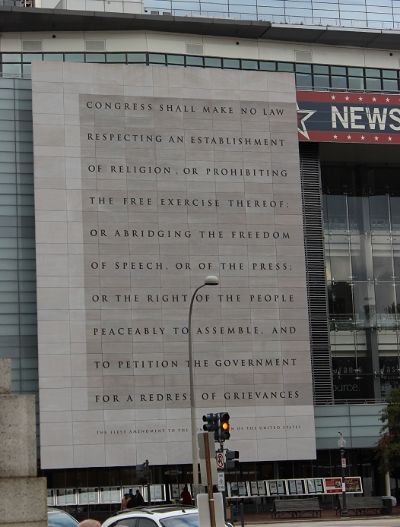 Federal Trade Commission
National Archives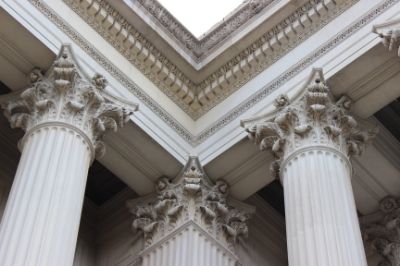 No photographs were allowed to be taken in the building. Highlights were the original Declaration of Independence, Constitution, and Bill of Rights (which has 12 amendments on it - two were not ratified.) We also saw the land grant given to Charles Ingalls. :)
Afterwards, the boys dropped all the girls off at the hotel and went to the Udvar-Hazy Center nearby in Virginia. It is an extension of the Air and Space Museum and houses all the aircraft too large for the space on the mall.