I didn't realize how thin this strip of land is until we got to the top of the dune and could see water on both sides.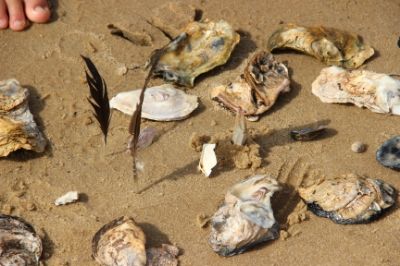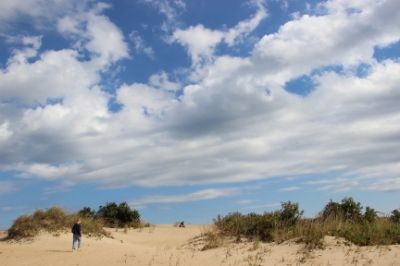 People were flying kites on this dune, and it was a good place for it. I wished we had brought some.
Beautiful place and such a unique, unexpected environment.