We came home from our vacation, slept in our own beds one night, and then hopped back in the bus for a camping trip! The weather had turned warm and was just too good to pass up!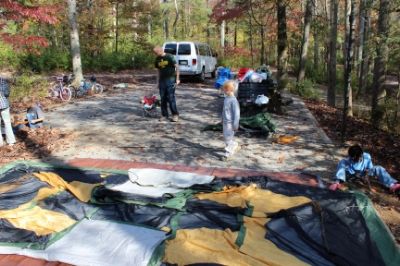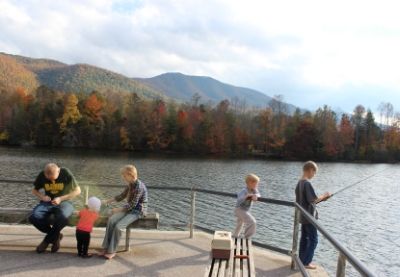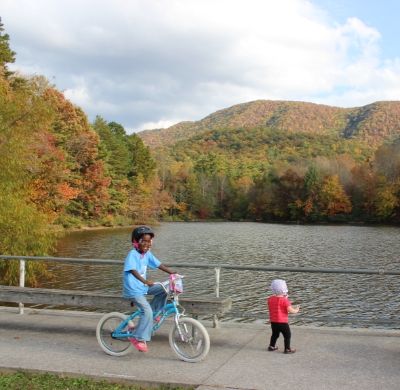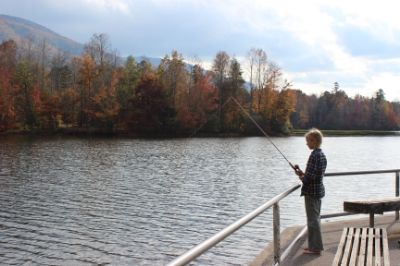 The fall colors have been just glorious this year!
Zahana reeled in a big catfish for supper!
This was Elowen's first camping trip, and she did wonderful.
I found this indigo milk cap broken off and laying in the leaves. Blue mushrooms are exciting!