A couple months before our trip Jeremiah arranged a private tour of the Capitol by contacting our congressman.
We met in the Rayburn House Office Building and were each given a special clearance tag.
Then we took the Cannon Tunnel over to the Capitol.
A memorial for Flight 93.
The rotunda.
Intricate tile floors
The little rotunda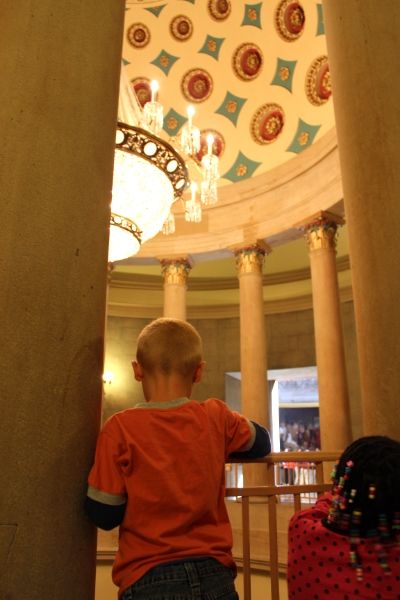 The old senate room. It is still used occasionally, because there is no technology and no chance of being heard or recorded.
Statuary Hall, used by the House of Representatives from 1807 to 1857.
The Scribe
The spot where John Quincy Adams sat. Due to the incredible acoustics, he would lay his head on his desk and listen to conversation from the opponent across the room. We all gathered around the spot as our guide walked across the room and whispered. When she got to a certain spot, we could hear her as clearly as if she were talking in our ears.