Morocco has been a country I've looked forward to learning about with the kids ever since I saw
this post
over a year ago. We waited until we had lots of flowers in the garden to decorate the tent. The kids decorated, and I cooked.
We had
chicken tagine
pie, couscous,
Moroccan roasted vegetables
, dates, and olives.
Miah provided entertainment.
We also cooked shrimp and peppers over the fire to go with the couscous.
A beautiful
parhelion
appeared in the sky as we enjoyed our meal.
For dessert, we had
homemade ice cream.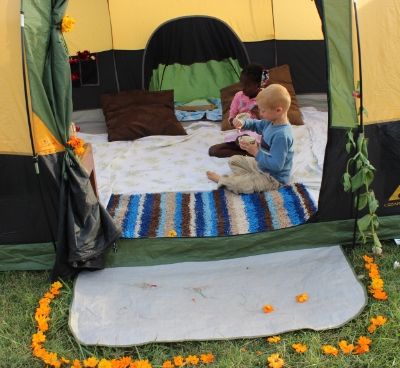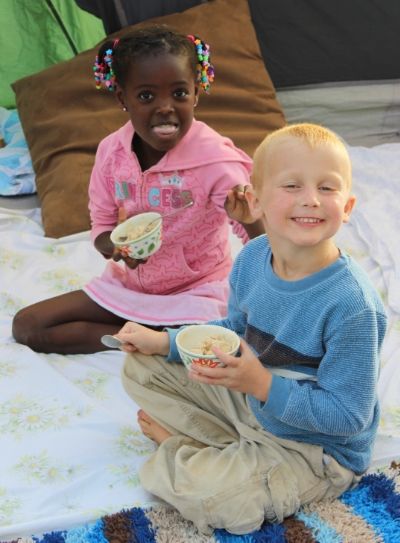 Then to finish up, we had mint tea. In Morocco, it's impolite not to have at least three cups!
We did this for supper. Earlier in the day, we looked through some library books.
The Bachelor and the Bean
inspired us to have some yummy
Moroccan beans
for lunch.