We decided to take the Metro the first couple days in D.C. Jeremiah had to figure out how to buy the farecards.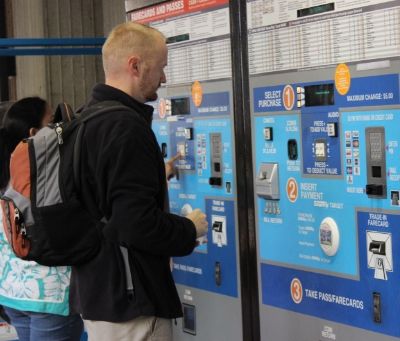 On the Metro (subway) with Grampa.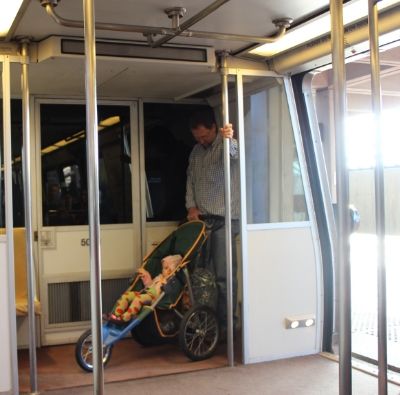 This is what Rohan was most looking forward to on the trip. He was not disappointed.
The first day on the Metro went smoothly despite accidentally returning to the hotel during rush hour. The second day, I nearly had a heart attack and was really really OK with driving into the city the next day. When boarding, the doors open, people get off, get on, and the doors close. It happens really quickly and the doors are not like elevator doors. When they close, they close, and you better get out of the way. (People are also not especially helpful in making way for someone with a stroller.)
So each adult had a kid partner. Larkin was mine. Jeremiah got on with his kids, Larkin and I started to get on, and
the doors closed between us
. So Larkin, Miah, Rohan and Jeremiah were on. My parents, Zahana, Elowen, and I were not. I was totally fine with being separated; we all knew where we were going, and all the kids were with an adult. What scared me was that Larkin got on and when the doors started to close, he turned around and reached for me. I was so sure he was going to get his hand or arm stuck in the door, my heart started racing and I had to lean against a wall for a few minutes. Every thing turned out fine, but I will be perfectly happy if I never have to ride a subway again.
So a few tips:
When boarding, make sure an adult goes first, and an adult goes last.
Make sure everyone knows the destination.
Make sure the kids know to go through the doors quickly and NOT to stick their hands out to stop the door. (There was a sign that said slipping in while the doors are closing could cost you an arm and a leg!)
There are a few free parking spaces from 10 - 4 around the mall since it is a national park. It's OK to grab one around 9:30. We went during the off season, and got one of the last parking spots.
Arriving in the city at Union Station.
Our first stop: the
National Postal Museum
. The best part of D.C.: all these super cool museums are free!
Each person could choose six stamps. After watching a little video about it, Zahana was on the lookout for an
Inverted Jenny
. : )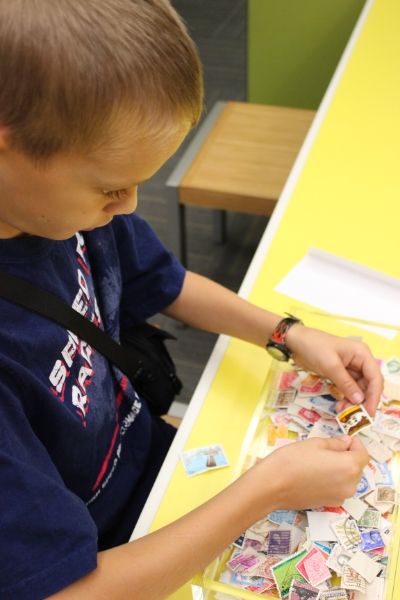 The many modes of mail transportation.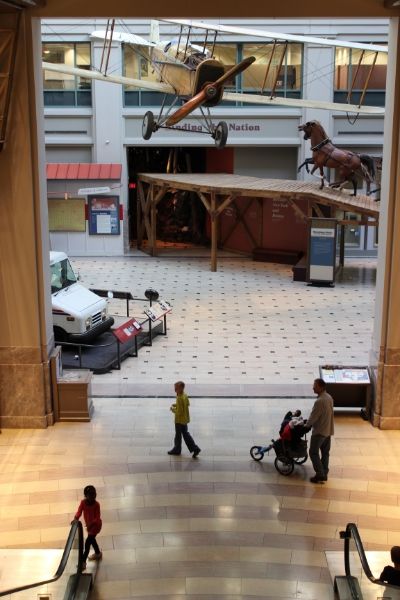 We got a kick out of the address on this old letter.
The story of
Owney
, the mail dog, was a really neat one. The fact that this was actually him, stuffed and in a glass case, was kind of weird.
Elowen had been taking a few steps at a time before we left for our trip, but she really learned to walk in Washington D.C. At 18 months old, she's finally a toddler!
Benjamin Franklin, first postmaster general. It really is amazing to think about all the things he did and all the people he influenced in his lifetime. We've been reading about George Whitefield in preparation for Reformation Day, and it was interesting to find that Benjamin Franklin was one of his supporters.
And that was Morning #1 in our nation's capital!