Big blue.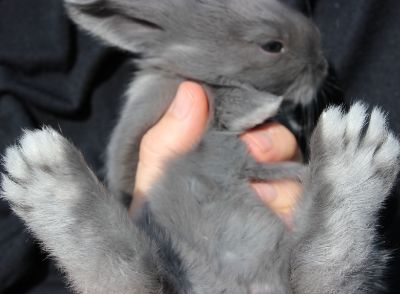 Broken lilac.
With big white feet!
Color comparison. Bottom rabbit is blue. Top is lilac.
Broken sable.
And I don't know what this is. The colored part is gray tipped with white, which sounds like silver-tipped steel or blue steel. However, as far as I can tell, that would be genetically impossible for a broken sable and fawn to produce. Unless I just have no idea what I'm talking about, which is entirely possible. This is the site I was using:
class act angoras
. Any ideas?
Anyway, they are all healthy and active and still too small to be sexed.