Yesterday we had our first opportunity to do citizen science with Tremont - monarch tagging! We went with a group to Cades Cove and spent about five hours out in the fields, chasing butterflies, collecting caterpillars, and picnicking. It was a wonderful day!
Identifying our finds.
Common buckeye, my favorite butterfly
Yellow bear caterpillar eating milkweed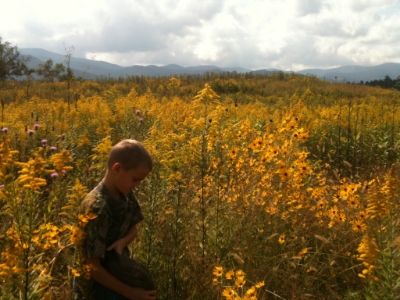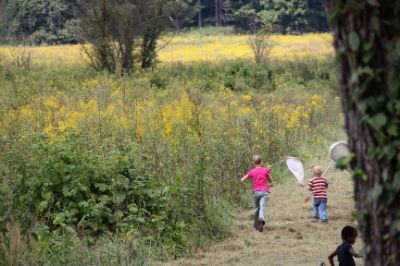 We saw four monarchs fly by, high and fast, but didn't catch any. Three monarch caterpillars were found on milkweed plants. (Miah found one of them!) Our group leader took them home to raise them and will release them back in the park after they metamorphose.
This viceroy didn't want to leave Rohan's salty hand. All butterflies, caterpillars, and moths were identified and recorded.
That's what I call a good science day!