Of all the many activities we're doing this fall, the nature walk group a friend organized is my favorite. Last week, we went to the property of one of the families in the group. Oh, this place was sublime! It was one of those places that could rejuvenate and relax and simply make you happy just by being there. The kids had such a good time with their friends, exploring, learning, and searching. I drank in the sweet air, reveled in the feel of sun and shade and breeze, enjoyed the soft rhythmic feel of the grasses on my hand as we walked. Leaves and bark and dirt, mountains, blue sky, bird song and insect hum, happy kids - there was plenty of food for the soul.
Eastern Hophornbeam
Arrowhead spider
In the hayfield, I was hoping for a snake . . .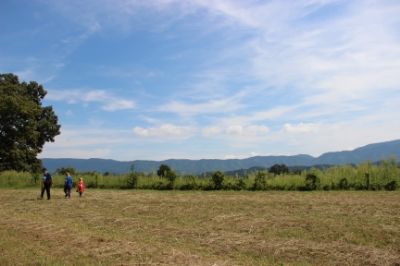 but there were lots of grasshoppers instead.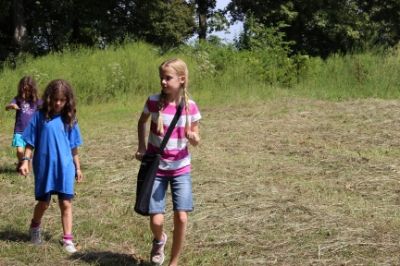 Winged elm
Hickory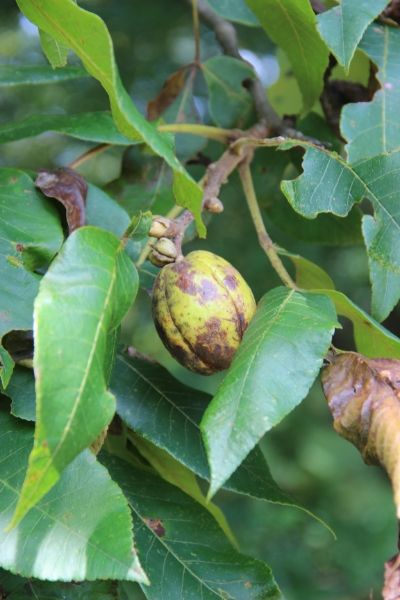 Velvet ant (Photo by Larkin)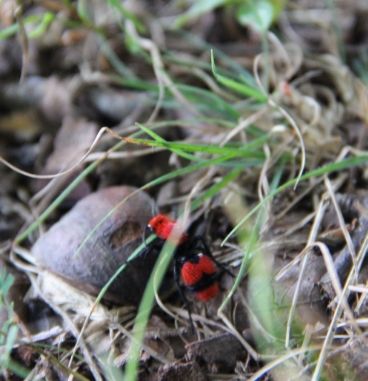 Ladybug pupa
Scoliid wasp on hoary mountain mint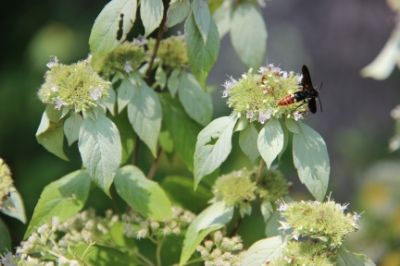 Garden spider
Treasures!