Ana and Apricot
made some babies! I'm fascinated with the color genetics. With a broken sable and a fawn, nearly every color was possible, so it's exciting to see what we have here. It's also fun to see how the color changes over the first couple weeks. They are one week old today. I don't know their sex yet. They are all for sale and will be ready to go by the end of October. If you are interested in any of them, leave me a comment with contact info.
The biggest baby appears to be a self blue. Beautiful!
This one's a little harder to tell. At 1 day old, it looked self blue, but the white started appearing and it is now a slightly lighter shade of gray than the blue one. So probably broken blue but possibly broken lilac. The whole back is a nice solid color and the white is spotted on the belly and face, so the usable wool won't have much white in it.
Cute little white feet!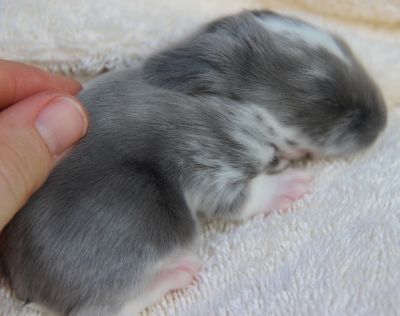 When this one was born, it was pink as could be, so I thought it would be white, but color gradually showed up and got darker as the fur came in. the gray on this one is much lighter than the other two, so I think it is broken lilac.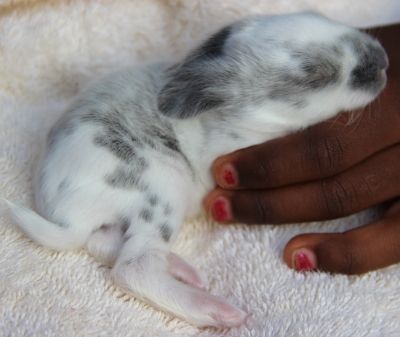 And I believe this one takes after mommy and is broken sable.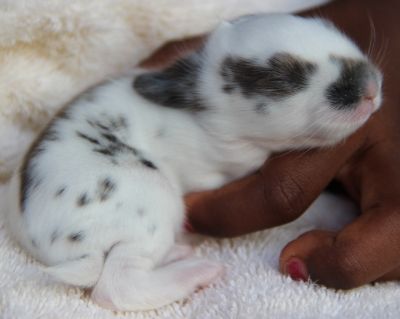 In other bunny news, Miah showed Lycian in the fair for 4H. He was the only french angora, so he won in his class.