Tuesdays are science days at our house, and I love it. It gives a lot more time for getting into a subject when you don't have to worry about doing several subjects every day.
This Tuesday, we woke up to a foggy day, perfect for observing spiderwebs.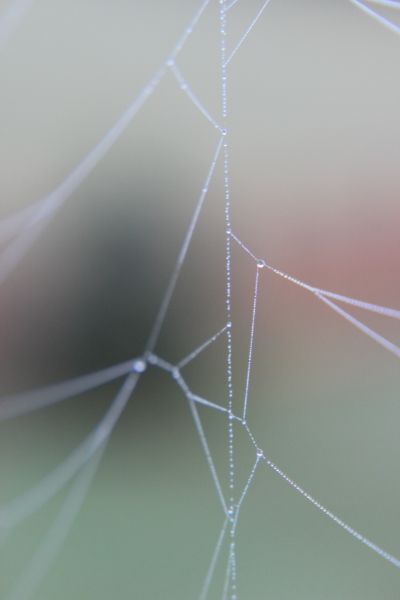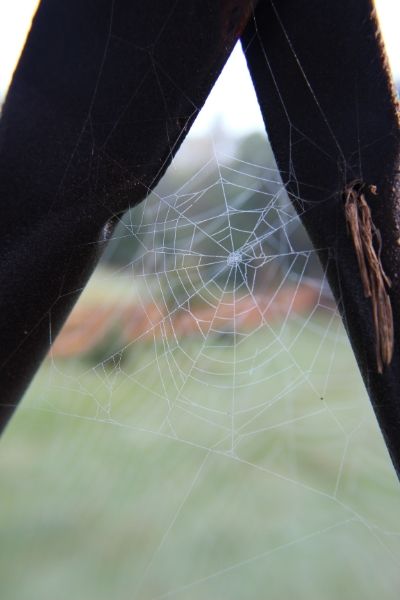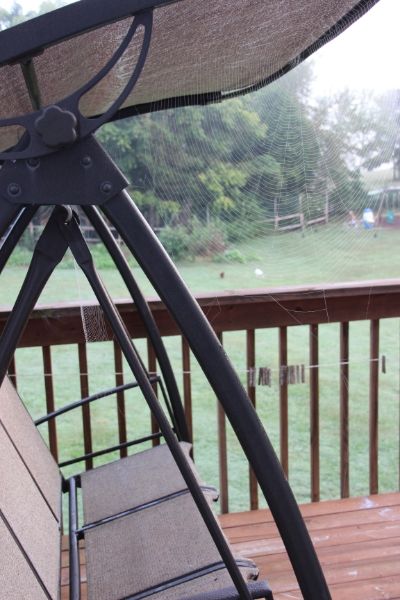 Last Sunday, the boys collected caterpillars at the house we go to for small group. (The kids - and there are a lot of them - usually play outside together while the adults have Bible study inside.) Well Tuesday, the big brown caterpillar Larkin identified as a Tiger Swallowtail pupated. I think it was aware of the sciencey nature of the day.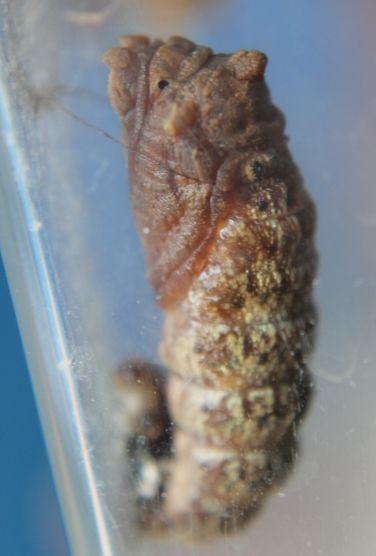 Sycamore tussock moth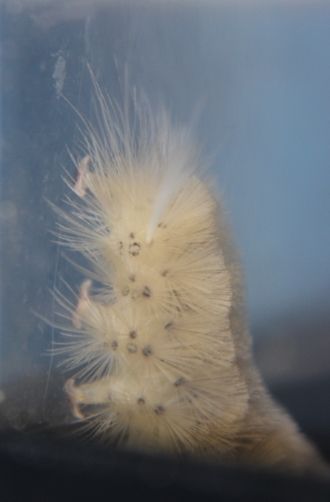 Larkin is enjoyed learning about land animals, and Miah started an experiment on forecasting.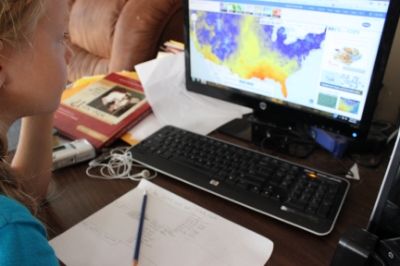 I had seen a fun experiment at
Plot 55
the day before that I thought Zahana would like, so we tried it.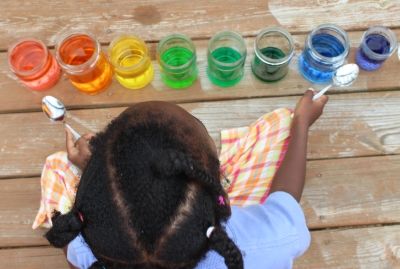 At the co-op class I teach on Mondays, we played with bubbles, and the kids were excited to do some more experimenting.
Square bubble maker
. Being cheap, I made my own out of straws and pipe cleaners.
If you drop a bubble into the square, . . .
. . . you get a cube bubble!
This was a favorite: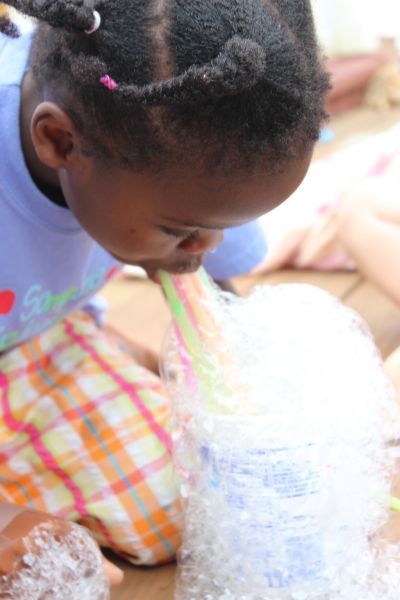 Rohan was fascinated by the swirling colors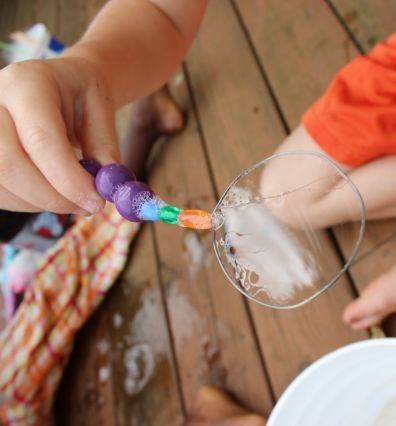 and that he could stick his tongue through without popping the bubble.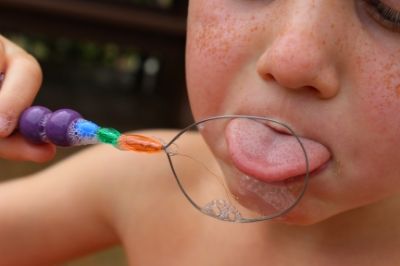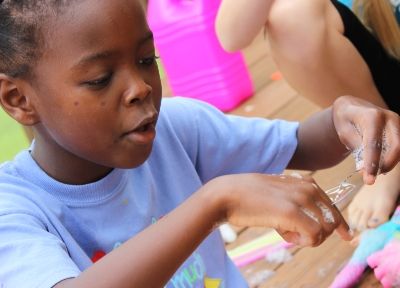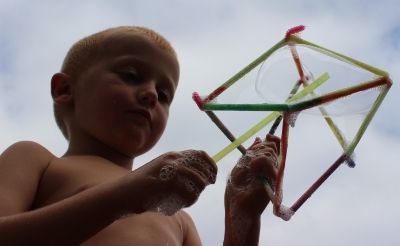 Blowing bubbles inside of bubbles.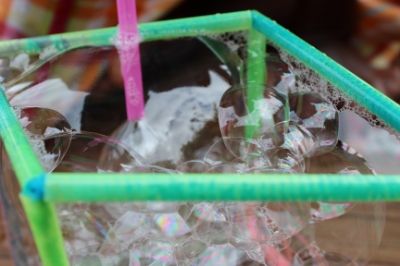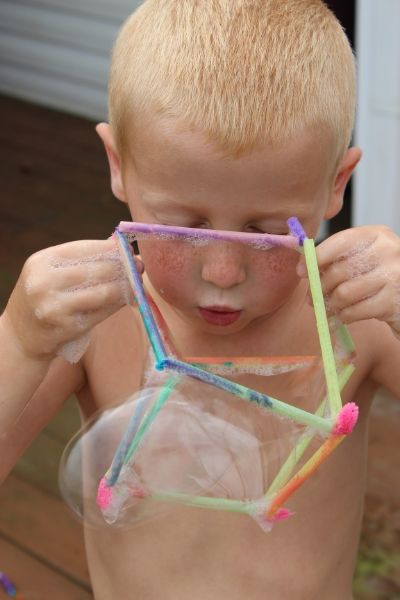 Then we finished out our science day by playing with magnets.