Syria
Map, globe,
flag
, dressing up.
Besides a basic one about the country, I found this book with a Syrian Christmas story.
Syrian cheese sandwiches
and
ayran
.
Learning letters.
Making lots of puzzles.
Math.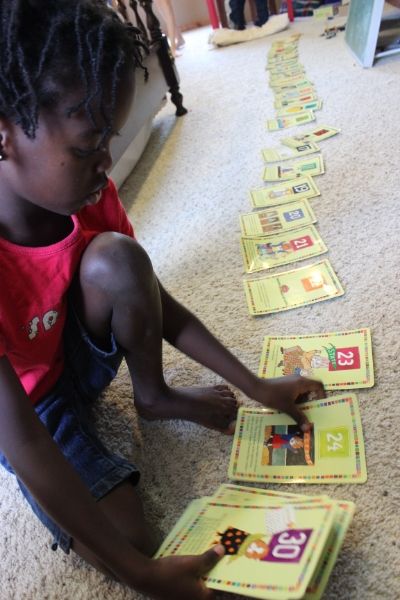 I started Zahana and Rohan's science unit by reading
Genesis 1:1-5
. Then we made a poster of day, night, and the formless earth. We will add to the poster as we go.
We are only doing (formal) science once a week. The first lesson was about time.
We read some library books, made a
water clock
and
sand timer
, and learned about
time around the world
.
Here is a
free clock printable
and a
pendulum experiment
that we did not get to.
The second lesson was on gravity. Zahana made a
butterfly balancer
. And we did some fun experiments:
Balancing and gravity
Learning about gravity
Tablecloth trick
(We didn't try it, but it looks fun. We don't always get to everything I've planned. Sanity is more important.)
Balancing forks
Gravity unit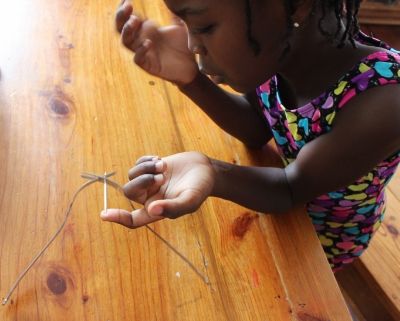 Third science lesson was on light. It did not go well. We had a couple books from the library that were simple and colorful. We read through one and that went OK, but Rohan really just wanted to go ride his bike. Then we did some experiments which did not work. They were pretty simple and well-circulated, so I was expecting good results. And I think I was also hungry. Fail, fail, fail. Oh well, there's always next week, which will involve magnets and me remembering to take a snack break. That's got to be better.
Art from last week. Paint wet-on-wet with watercolors, cover with plastic wrap and allow to dry. Fabulous results. Success! I think next week's art project should involve using these pretty papers we've been making.