Larkin made this fruit flag for the Fourth. We had a few fun fireworks and watched the neighbors' fireworks shows.
On Saturday, we met with family at Cumberland Gap.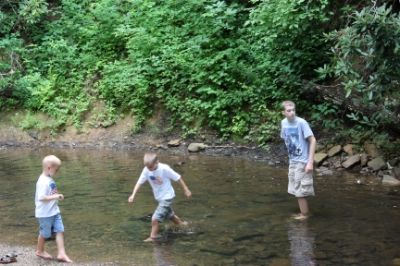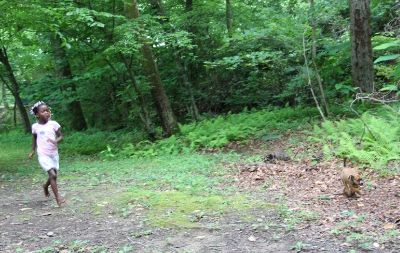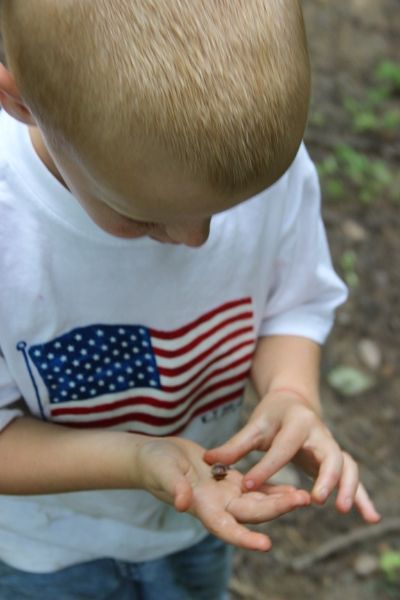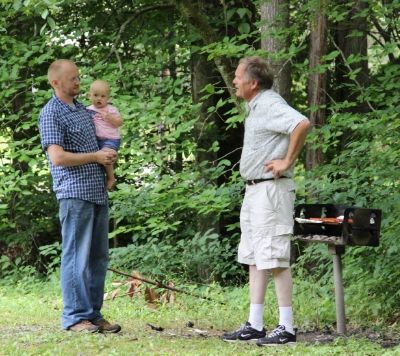 We had a great time despite the rain. I think the kids had even more fun
because of
the rain. We had not been to Cumberland Gap before even though it's not too far away. The mountains were beautiful with the clouds sitting on them. We enjoyed the visitor center where several people were demonstrating traditional crafts. Jeremiah took the kids on a hike in the rain to the spot where Daniel Boone crossed through the Gap. The trail was called Object Lesson Trail. There was no impressive monument or marker on the trail to proclaim its importance. When they came back, cold and wet, I think they learned the lesson: it wasn't so glamorous for Daniel Boone and the pioneers either.