Thanks to generous church friends, we have a salt water pool to swim in every Monday in the summer and usually friends to swim with too.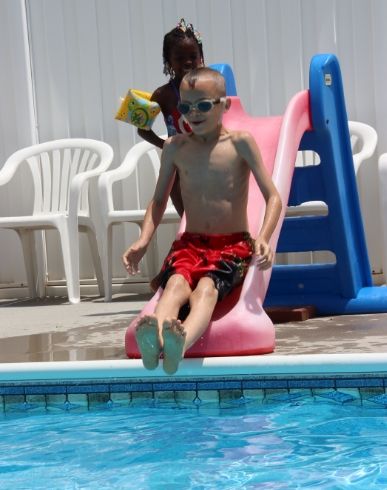 "Mama!"
"Mama!"
"Mama! I can swim!"
Warming up in the kiddie pool.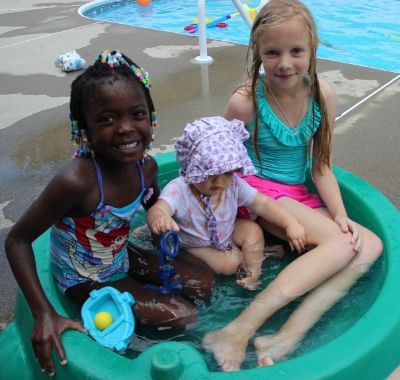 "Bathing." As she puts it.
So glad to be in Summer Sun Fun mode!