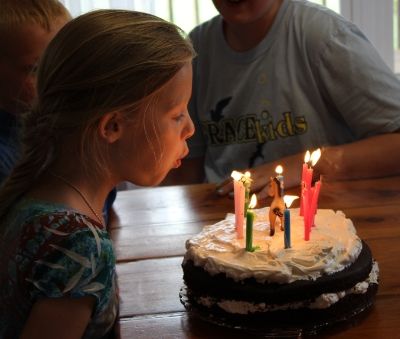 My sweet, sweet big girl! She wanted a two layer chocolate cake with a marshmallowy frosting. I made white mountain frosting from the Betty Crocker cookbook. That was my frosting of choice as a kid. She liked it. And there was a horse on top. She's had a crush on horses for probably the last three years.
Birthdays are so fun to share with friends!
Summer birthdays mean water fun!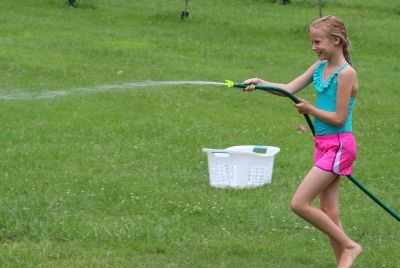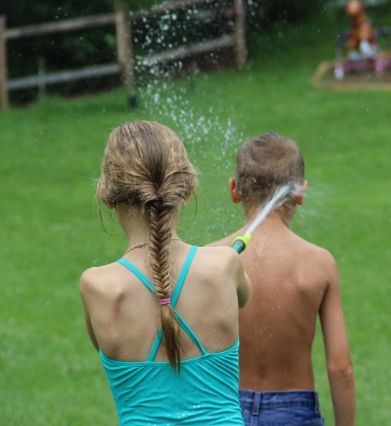 I finally learned how to make a fishtail braid. An 11th birthday was the perfect occasion to learn.
Little bitty sweetness had a good time watching.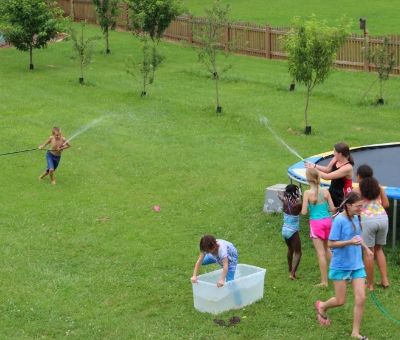 Throw a boy in the mix . . .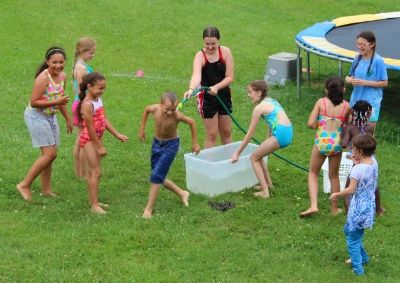 Such great memories!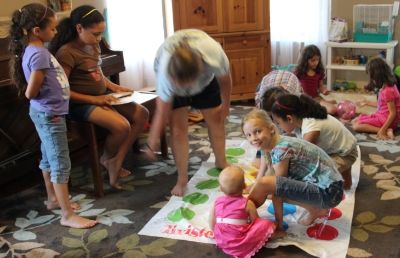 Three friends stayed for a sleepover. Fun times!