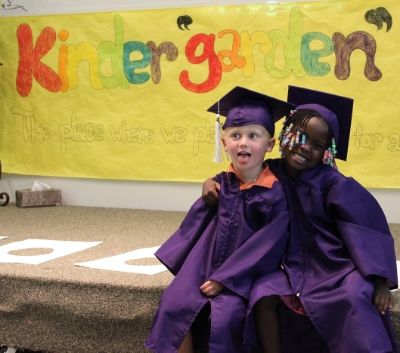 Zahana and Rohan had their kindergarten graduation yesterday. They had a garden theme.
Outside for pictures.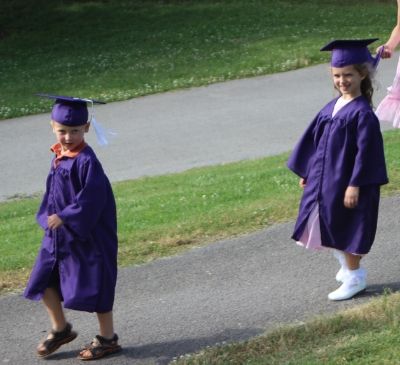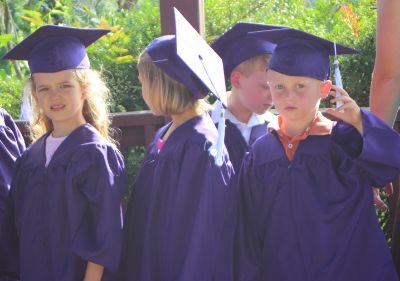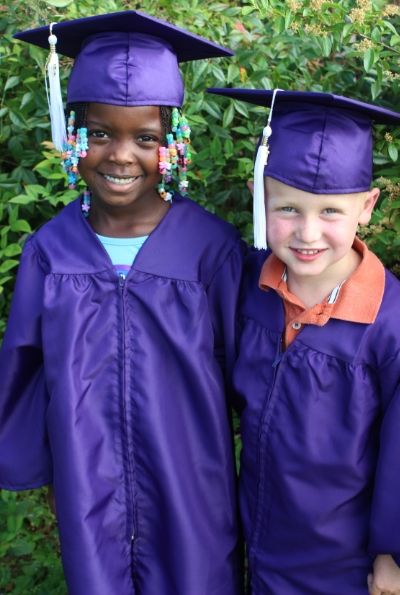 Miah and her friends picking flowers.
Larkin watching the ducks and turtles.
He took this picture: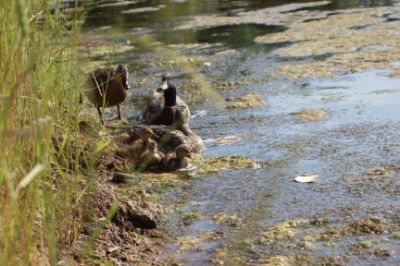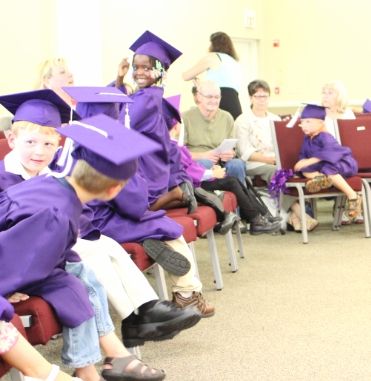 The kindergarteners sang a song about growing. Rohan was the peas.
Zahana was the kitty cat.
At the reception, Rohan made sure he got plenty of cake, and Zahana played telephone with her friends.