Meet Anatolia. She was my birthday present. She is a broken sable French angora from
Bama Angoras
. She's my fiesty one.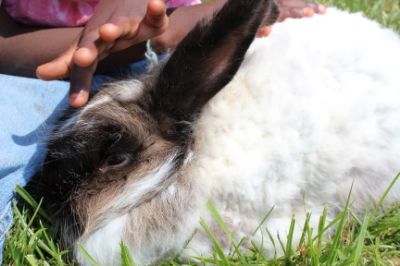 Here's a picture of Ana before I clipped her in case you missed it.
This is Ayasofya, a black English/French from
Booger Holler Hairballs
.
Aya is only a couple months old and very sweet.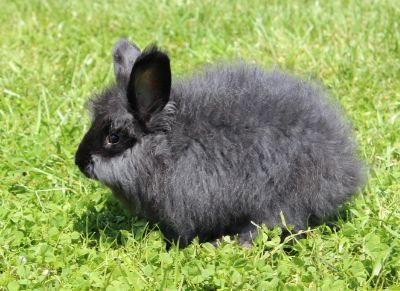 And I picked this big guy up in Lexington. He's probably a French/English cross, and his name is Apricot. He's a very friendly, sweet bunny. I love the fawn color.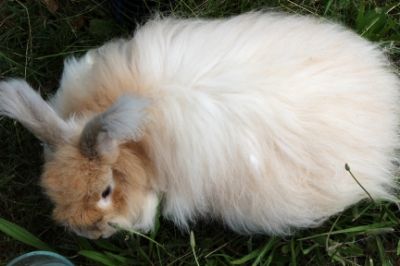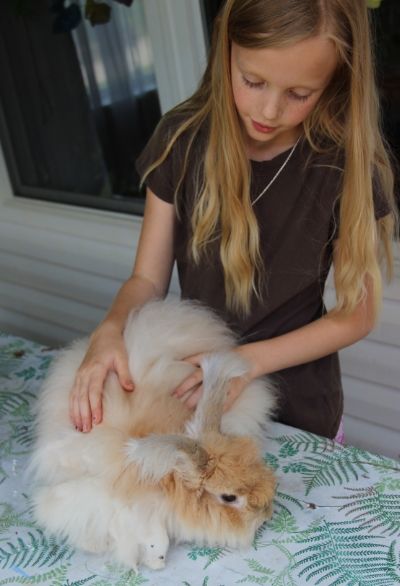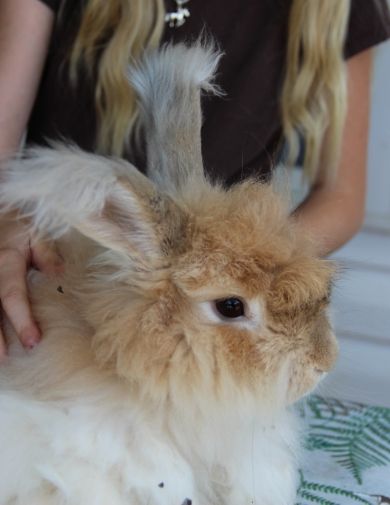 He's feeling quite frisky since his haircut. He had some big mats that probably didn't feel so nice. He looks pretty silly though.