. . . is one!
Posing in her birthday suit.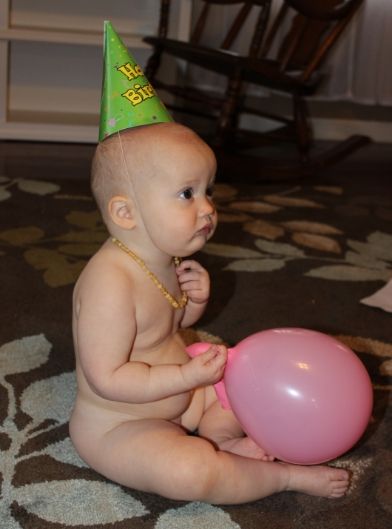 Fun decorations put up by brothers and sisters.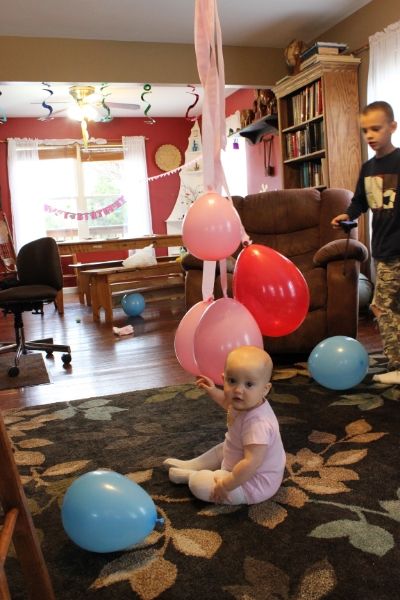 Little coconut birthday cake frosted with straight sour cream. Sour cream is Elowen's favorite food, and she doesn't really like sweet things.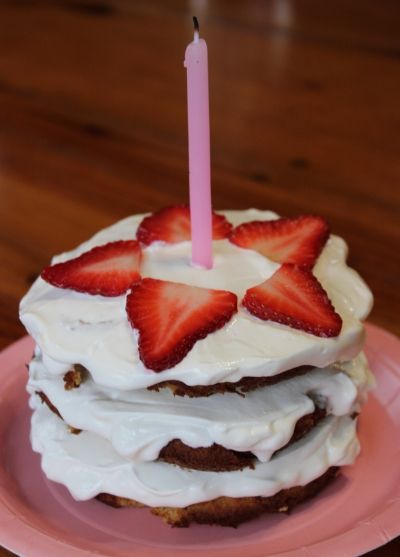 Mmmmmm!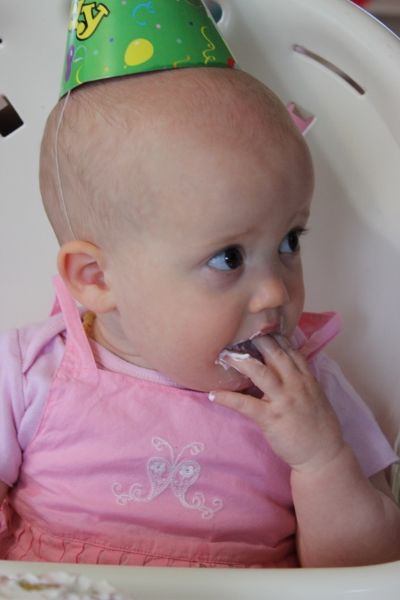 She enjoyed her cake very slowly.
Took her time . . .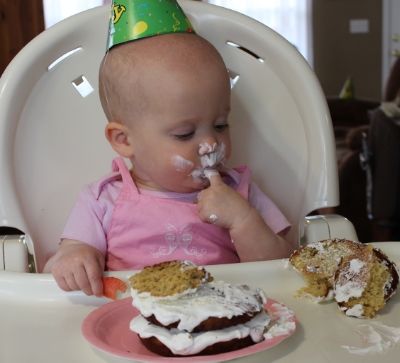 Savored it.
Loved it!
Lots of presents from the kids.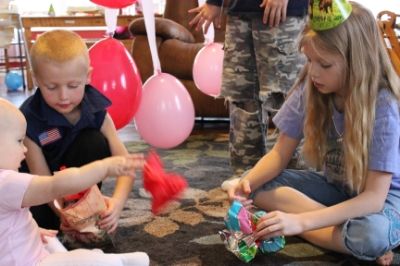 Many recycled items.
Miah made this one.
A package from grandparents.
She really enjoyed the card.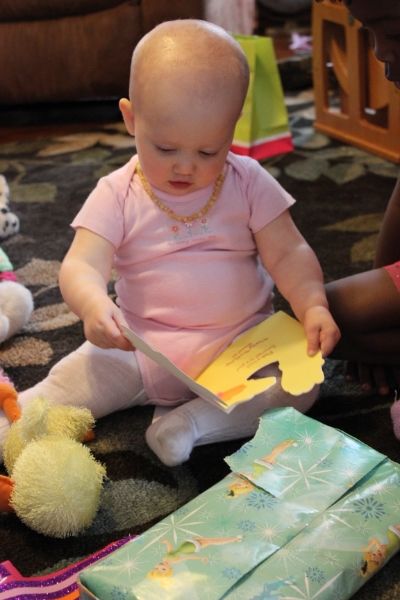 As soon as she (finally) got her new blankie opened up, she laid her head down on it. Sweet.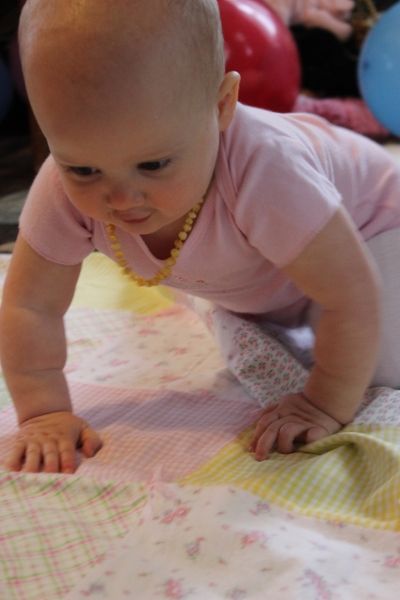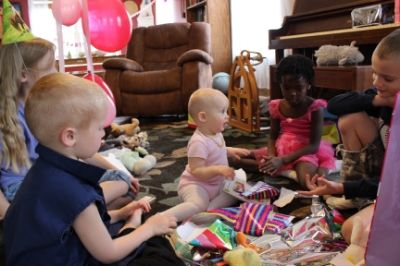 And from Papa and Mama . . .
a gerbil to watch.
His name is Dash.
It's a Mongolian name but the English definition is fitting.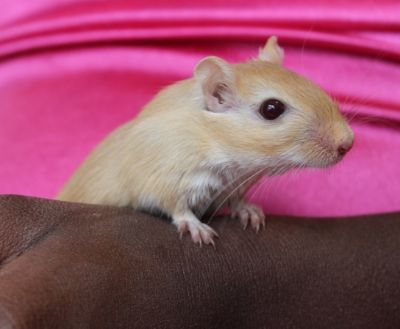 And just to prove that she really is a big girl now, she pulled up on the dryer!
My sweet, sweet Elowen Star.