This yarn was made from 5 colors of merino that I dyed.
This one, Navajo plied with little granny stacks, was made from the single above.
This one was coiled with the same 5 colors and turned out quite different.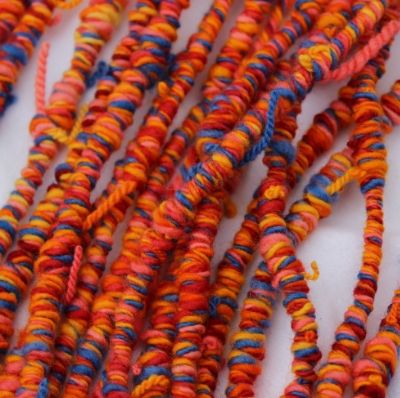 Some more merino I dyed.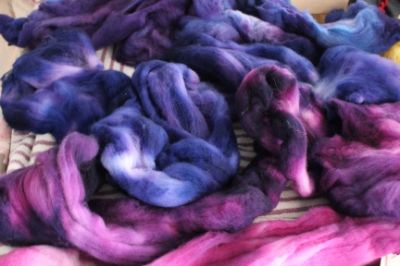 A springy batt, made with hand dyed merino and alpaca, and silk noil.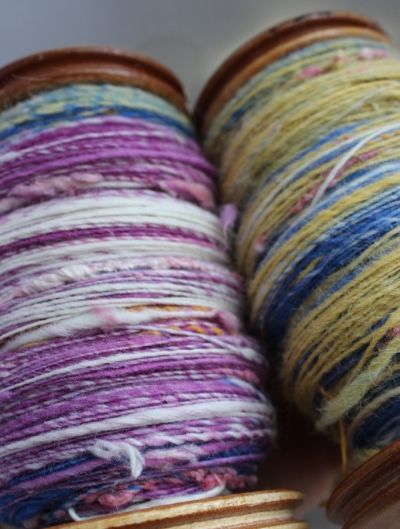 Ingredients for love.
Finished yarn.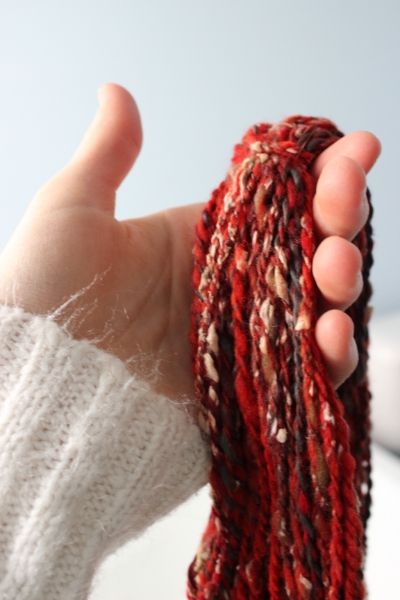 Soy silk 2 ply.