We ordered chicks with a friend, and she brought them over a couple days ago.
This was a new experience for Elowen. She had a distressed look on her face and kept grunting and pointing. She was really interested in them and even
crawled
for them!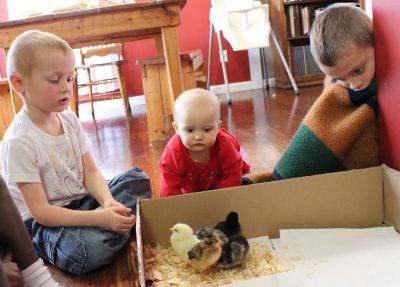 Miah chose a light brahma and named it Fluffy.
Rohan's is a
rose-comb brown leghorn named Chocolate Chip Cookies.
Elowen picked out a Blue Andalusian and named her Lavender. Good choice, huh?
She was acting so funny with them.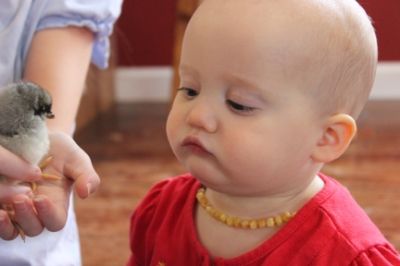 Zahana's
pearl-white leghorn named Snow White.
Larkin and his black star named Coal.