Some toy dinosaurs for Christmas have sparked an interest in dinosaurs around here. And Zahana has been reading a lot.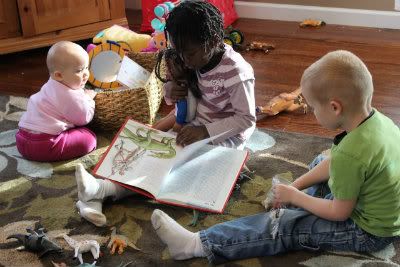 I have been spinning a lot. Too much probably. I spun four skeins last week. It's just so hard to stop!
Here are some white batts I made out of alpaca, angora, milk fiber, and cotswold locks.
Another yarn with coils and twists.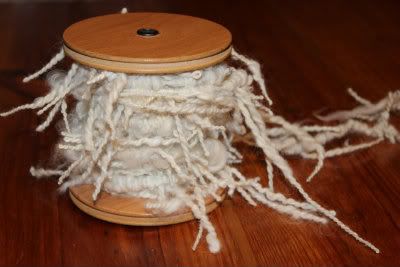 And a chunky thick and thin with some tailspinning, Navajo plied.
I decided to leave the remainder of the blue a single.
And one more picture of this yarn with my lovely model.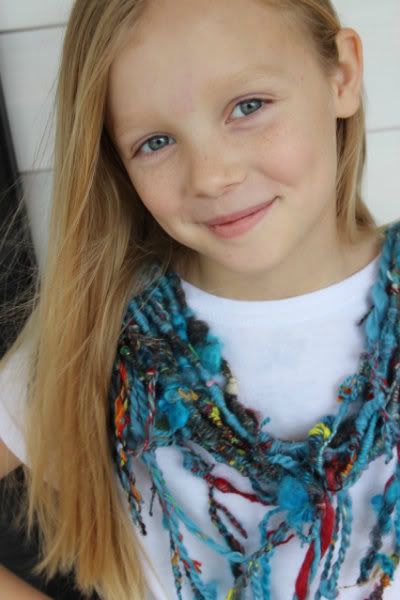 Linking to
Keep Calm Craft On
at Frontier Dreams and
KCCO Flickr group
.