Zahana and Rohan learned about Ireland this week, and since Christmas is coming up, I incorporated some Irish Christmas traditions into the fun. A real treat was receiving a package from friends in Ireland. There was a postcard, old Irish money and new Irish Euros, pine cones, a stamp, and an Irish penny whistle.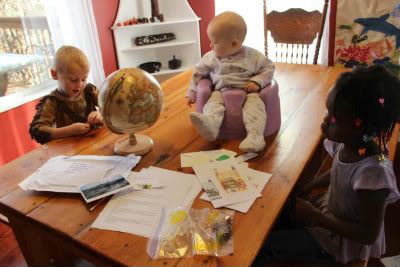 They colored maps and flags, as usual, and learned how to say
"Merry Christmas!" in Gaelic
.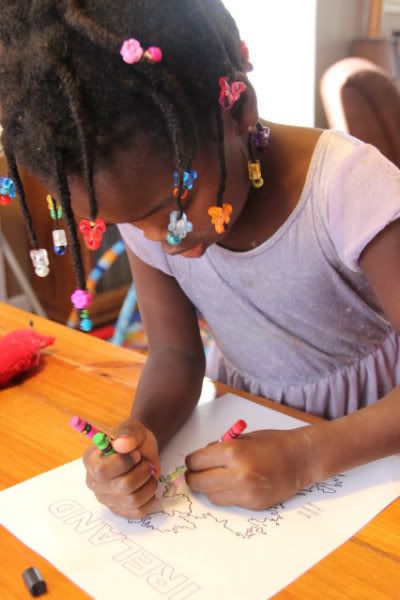 We made some
Irish Soda Bread with Raisins and Caraway
for
the laden table and lit a candle
for Mary and Joseph.
We read some library books about Ireland. My favorite was
Flying Feet
. Loved that one.
Just like here in America, the Irish like to send
Christmas cards
, so we made some watercolor
snowflake
ones.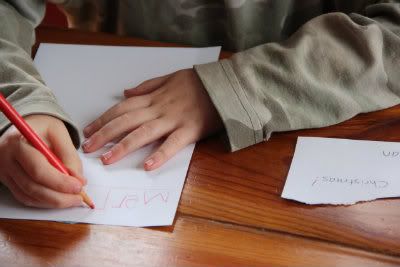 We listened to
Irish music
and watched some dancing.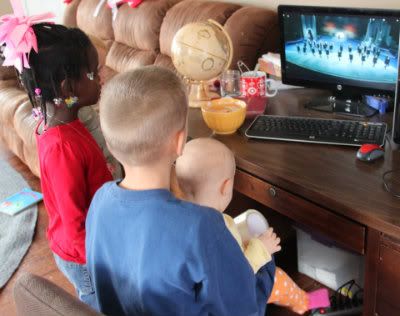 Then did some dancing of our own.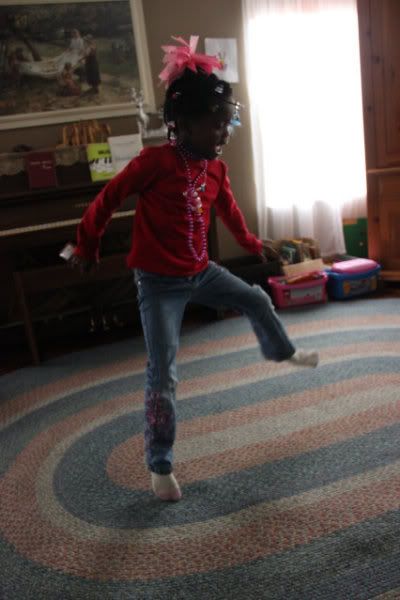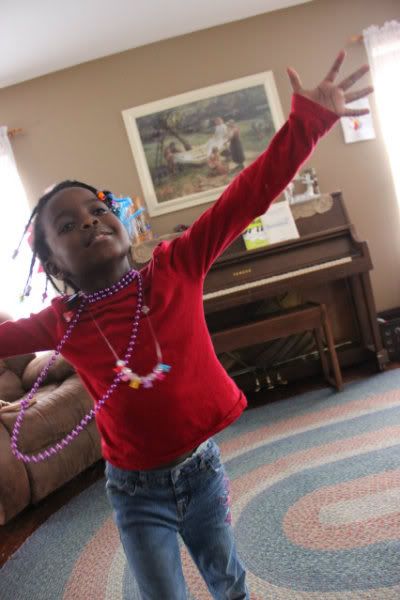 Holly decorations for Christmas apparently
originated in Ireland
. We made simple holly
wreaths
by cutting leaves out of felt and using pony beads for the berries.
We finished up by making our
paper people
with
decorative paper
s.
Larkin joined us and made a leprechaun.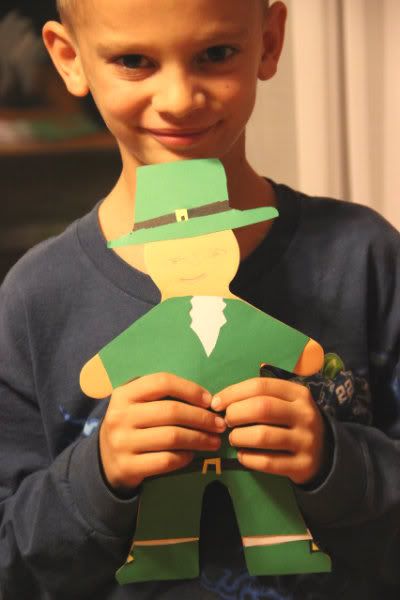 One other tradition, which I thought was just fabulous, is
The Big Clean-Up
. Kind of like our spring cleaning, only in December. I wasn't able to overhaul the whole house, but we did get the living room and dining area spiffed up.