Our study of Iceland started with the usual map, flag, and library books. Then we had some
Icelandic Christmas fun
.
There is a
tradition of 13 elves
that make mischief at Christmastime. Larkin thought
the names
were so funny that he had to write them all down to keep. There's also a traditional
elf greeting
.
The kids made elves out of pine cones, twigs, and leaves.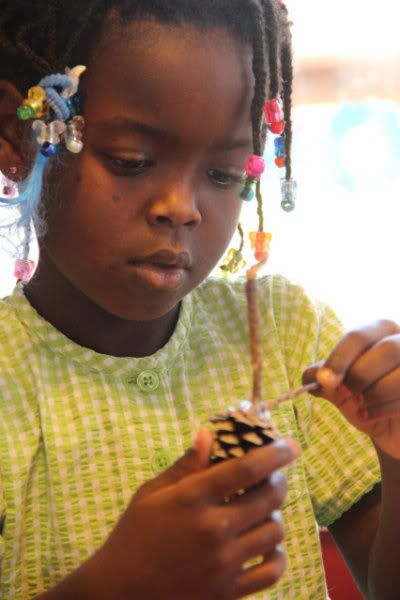 Larkin named his Sausage Snatcher.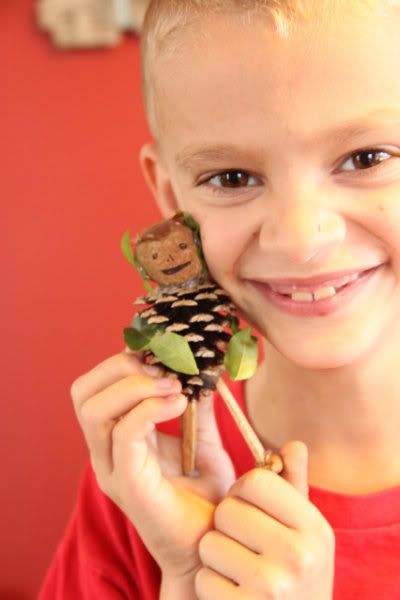 Elfie.
And Elpha.
We made rice pudding with an almond hidden inside. Zahana found the almond in her bowl and made a wish. She wished for ice cream in a cone.
If you're a good kid in Iceland, you get to leave a shoe in the window. The elves will come by and leave you a gift. If you're bad, you have to put a potato in the window instead. The kids all thought they had been good enough to put a shoe in the window. In the morning, they each found an ice cream cone wrapped up in their shoe and ice cream in the freezer.
We also watched
a video
of the northern lights in Iceland and listened to
traditional Icelandic music
.