The leaves this year are more beautiful than I've ever seen!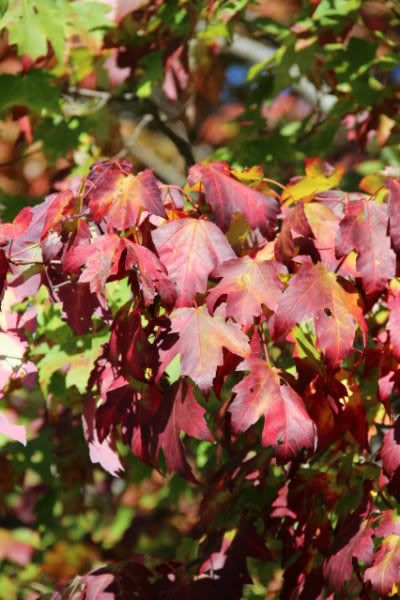 Miah and Larkin discovered a little cave where they could look right up and see Elowen and me waiting for them.
Rohan took every chance he could to sit down and whittle.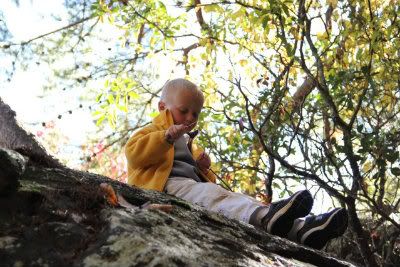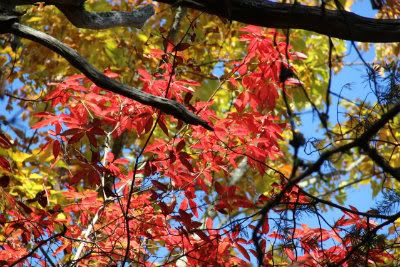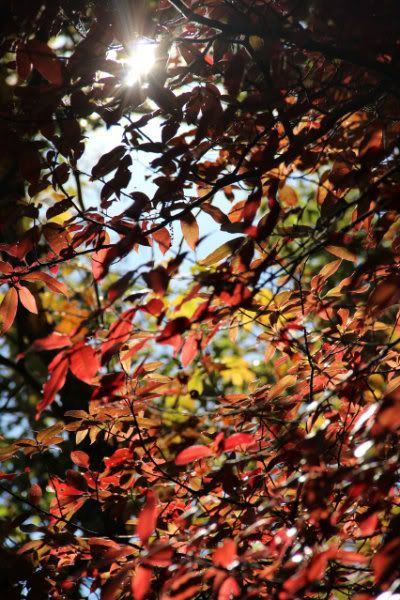 Finding an eastern fence lizard is always a delight to the kids.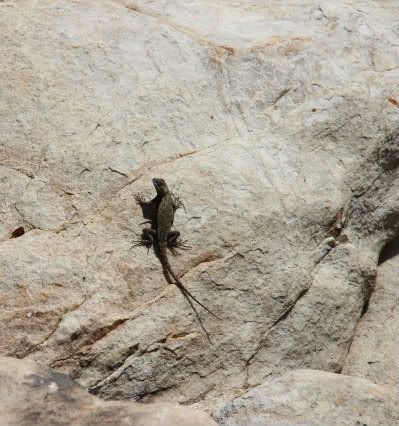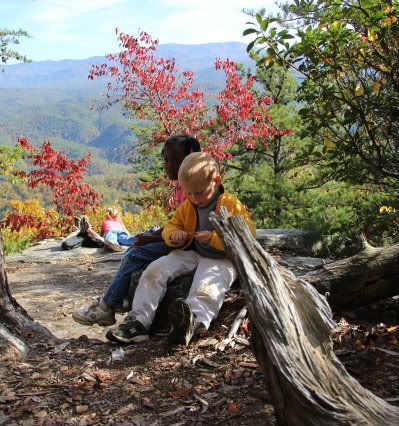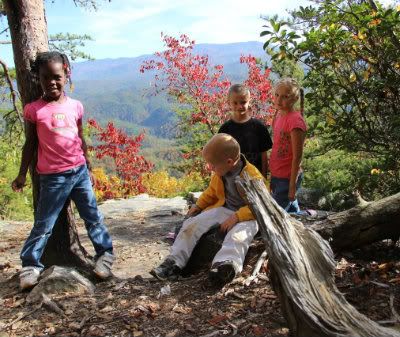 It's been a long time since I've added a new bird to my life list, so finding this little red-breasted nuthatch was a treat.
"For the beauty of the earth,
For the beauty of the skies,
For the love which from our birth
Over and around us lies,
Lord of all, to thee we raise
This our grateful hymn of praise."
~ Folliot S. Pierpoint