We celebrated Rohan's birthday at the Salato Wildlife Center in Frankfort, KY. I can't believe he's five! *sniff* He requested a "snow bear" cake and Christmas colors.
We forgot to bring the candles! Rohan didn't seem to mind at all when the kids held up their fingers for him to blow.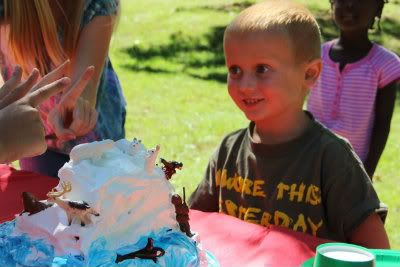 My sweet, sweet boy. How I love you!