Jeremiah got a smile picture out of Chunky Cheeks!
A picnic in the woods at my parents' house.
I got to hold Willow while Elowen was passed around.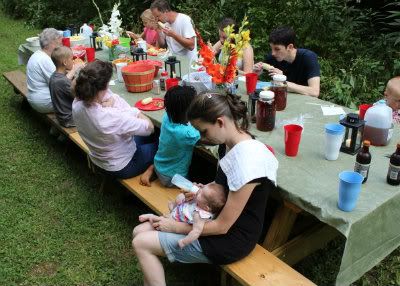 Elowen was much more interested in Willow this time.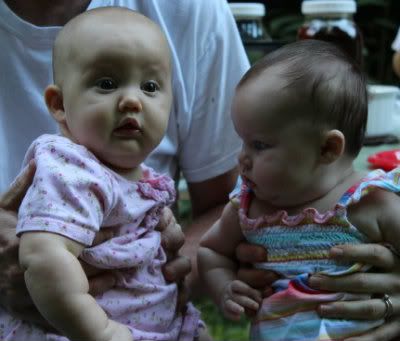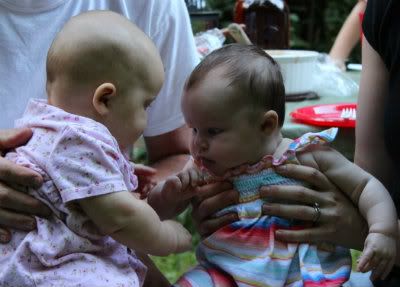 Elowen and Gramma.
Elowen and Aunt Beks.
Aunt Beks with Willow, Kip Leland, and Elowen. (My sister just told us all her baby's name, and I was so happy I wanted to cry. I love his name! I think both my brother and sister gave their kids beautiful names.)
Great-Granny with Willow.
Great-Granny, Elowen, and Willow.