Zahana and Rohan are continuing to study geography. This past week, we learned about Algeria.
We started by looking through our Africa continent box and doing a world map floor puzzle. They colored the flag, marked Algeria on a world map, and did a
dot-to-dot of the country
.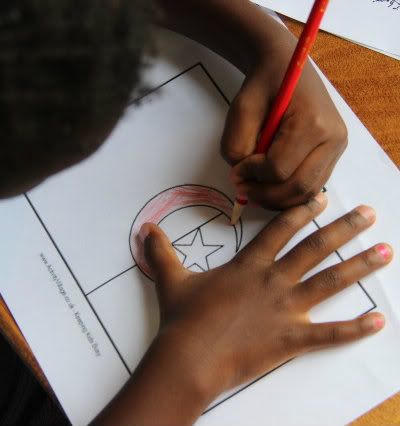 They each made a collage of
Algerian animals
.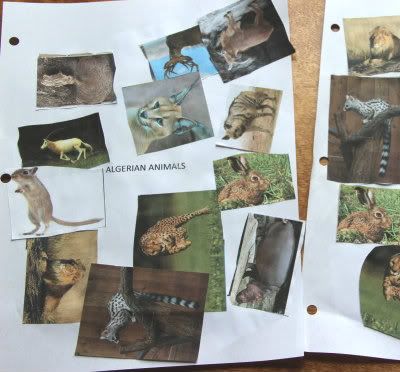 Paper people
wearing traditional dress.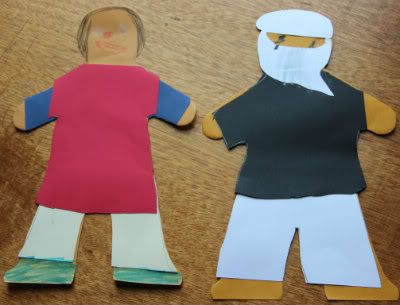 Painting poppies.
Rohan's:
Zahana's:
Making
Algerian recipes
together.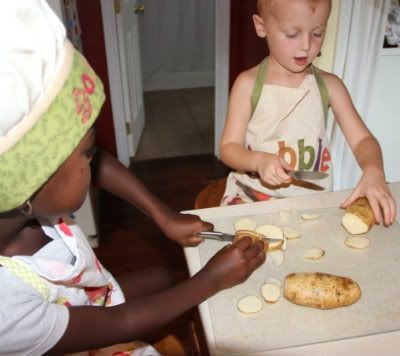 Dressing up for the meal.
Chicken tagine
,
potato stew
,
baked cheese and spinach
, and dates.
We learned a few
Berber nouns
.
And finally, I made a
passport
for each of them.
Each page has two countries on it. When we learn about the country, they stamp it with their thumbprints.
We finished up by doing our
Africa puzzle
and pointing out the countries we have learned about so far.