Shall we start with sweetness?
I felted these wool rings for Elowen today.
It's hard to get pictures of Elowen smiling. As soon as we put the camera in her face, she starts studying the camera very seriously. But here's a sweet face I managed to capture.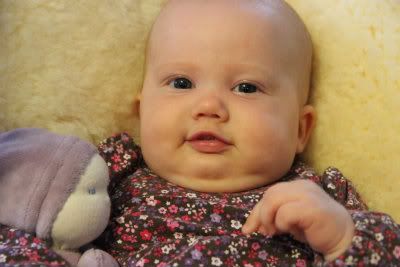 And even a laugh! And a dimple!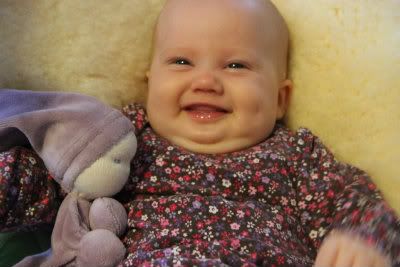 Back fat. Not at all hard to capture.
For science we made a brittle star out of
borax crystals
.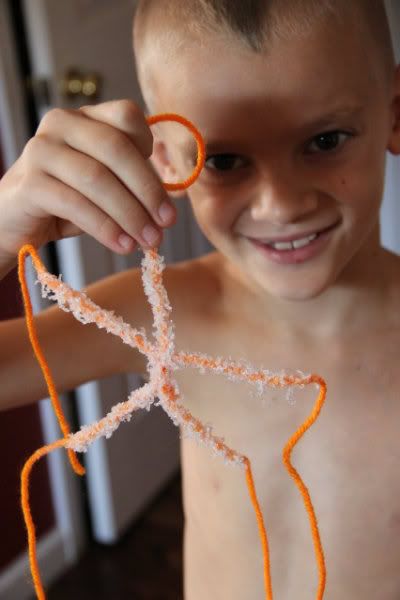 Shell ID.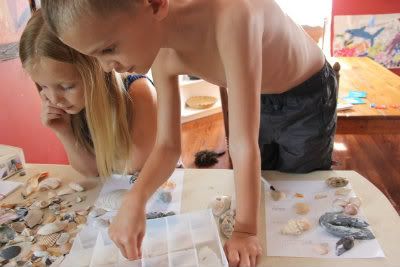 Painting plaster whales.
Playtime.
Factory worker.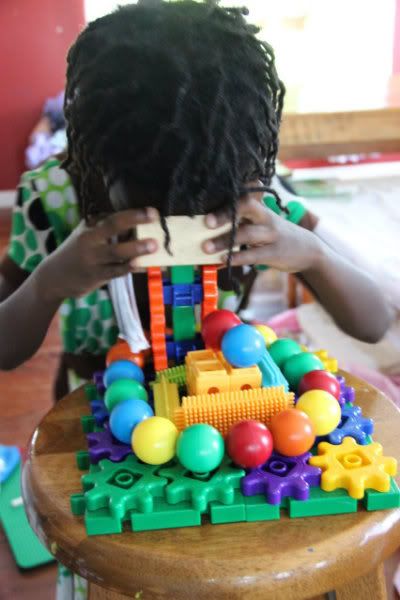 City builders.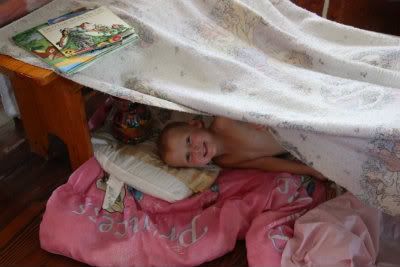 I revived some old playthings by giving them new spots in the house.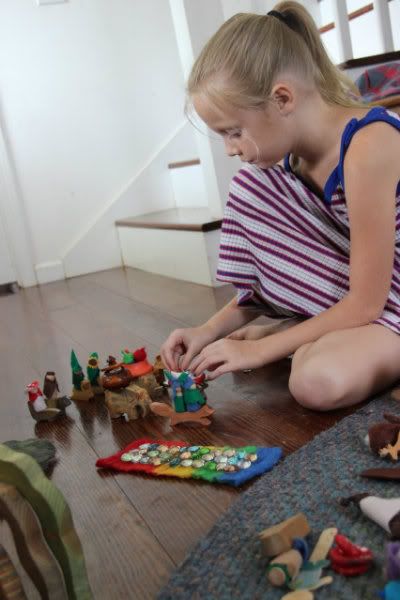 Treasures in the mail!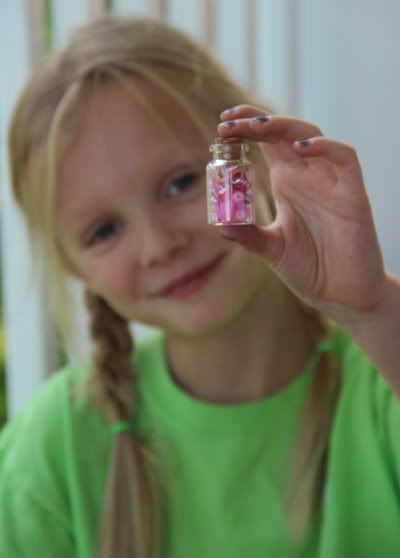 I tried a couple new fibers. The blue is tencel, which is wood pulp. I love how shiny it is. It's kind of stiff after it's spun and was a little hard to draft, but I thought it was a fun fiber. I think I'll get some more to mix with other fibers instead of spinning it by itself. The white is milk fiber. I know. It makes no sense, but that's what it is. Apparently it takes 100 pounds of milk to make 3 pounds of milk fiber. It's really soft and shiny and easy to spin. Love.
A new spinning technique for my new fibers.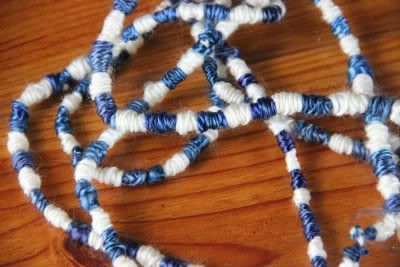 And another yarn with little granny stacks.
I'm not sure what to do with these two since there's not much yardage.
Beautiful stormy skies.