I like to browse art yarns on etsy and ravelry for ideas. Last week I saw a type of yarn I hadn't seen before and asked the artist how she made it. She told me it was a secret. Turns out, it's not really. I found a couple more skeins by different artists who told how they made it right in the yarn's description. It's not really new, just a combination of two methods of spinning.
First I filled up my jumbo bobbin with a single.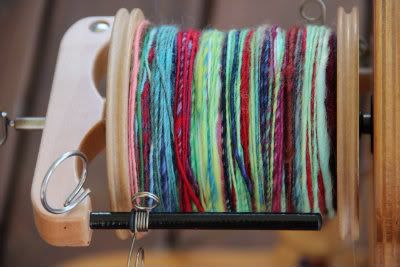 Then I coiled it around a thread.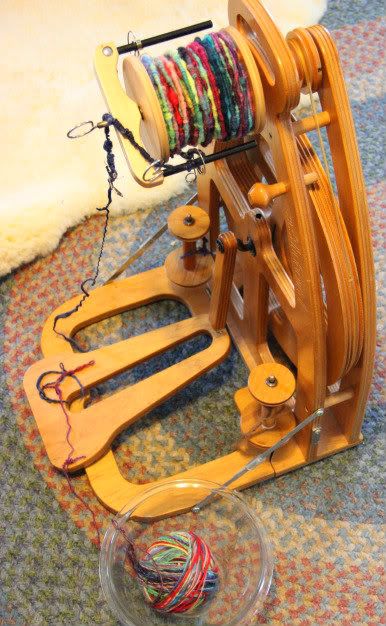 Then I Navajo plied it.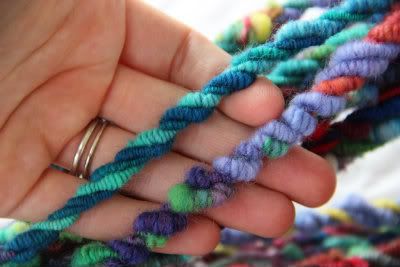 About 8 hours of spinning resulted in about 20 1/2 yards.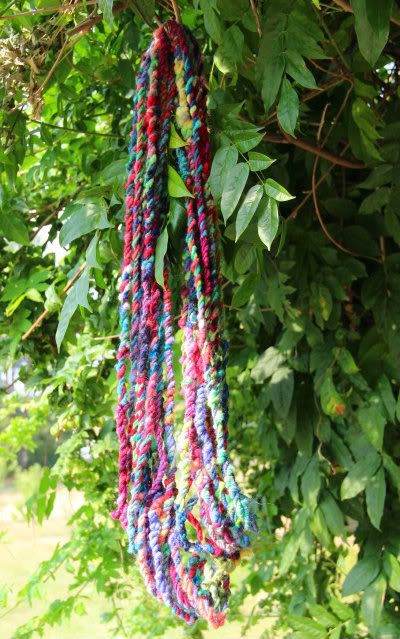 Like it? It's available
here
.