Chalk handprints, A pizza party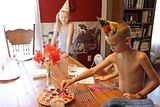 Sweet Baby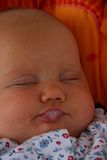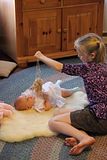 Fat Baby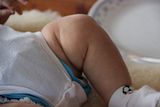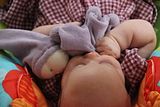 Precious Baby



Moving like a sea turtle on land, Chalk drawing of a sea turtle - actual size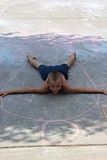 What can we make?



A blubber experiment. (Hold one bare hand and one hand covered in shortening in ice water.)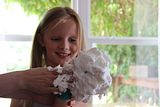 Playing with blubber.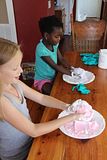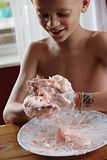 An experiment on air pressure, cut out sponge shapes for painting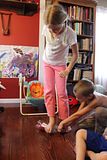 And the last picture is Zahana trying to teach Rohan to read. Last week we were playing at the park, and Zahana kept following one little girl around. The girl's grandmother started talking to Zahana about what grade she was in, where she went to school, etc. Then the lady said she was a kindergarten teacher, to which Zahana replied, very matter-of-factly, "I'm a preschool teacher." I thought it was funny. Now I see she was serious.